The Elite Gain New Ally In War Against Blackpool Combat Club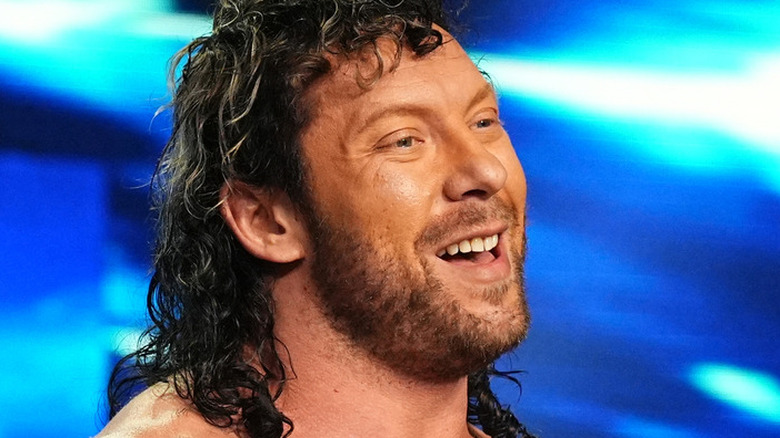 AEW
War, what is it good for? Uniting unlikely allies, for one.
On Wednesday night's "AEW Dynamite," the members of The Elite once again found themselves under the boot of the Blackpool Combat Club. The BCC attacked The Elite. Don Callis briefly started making his way down to the ring before retreating backstage and returning with Konosuke Takeshita, who helped The Elite turn the tide and force the BCC to retreat. Callis had been scouting and recruiting Takeshita for months but until now their relationship was tenuous, at best.
Takeshita has been flagged as a top talent in AEW since his heavily lauded debut last year. He had a standout performance in a match against AEW World Champion MJF earlier this year. Takeshita has recently been appearing in Ring of Honor, which could put him in conflict with ROH World Champion and Blackpool Combat Club member Claudio Castagnoli. Takeshita has also been working on his chops after getting some constructive criticism from "Nature Boy" Ric Flair.
The Elite needs all the help it can get, as Matt Jackson is currently recovering from an arm injury. While Jackson is still hurting, he's starting to feel more confident, recently saying that he felt he could probably start wrestling again. Jackson is currently receiving shockwave treatment to help heal the injury. The Blackpool Combat Club was responsible for the injury in the storyline, attacking Jackson and his brother Nick and sending them to a hospital. Matt Jackson has not wrestled since the March 15 episode of "Dynamite."