Konnan Says Ric Flair And Andrade Were Backstage With Charlotte At WWE WrestleMania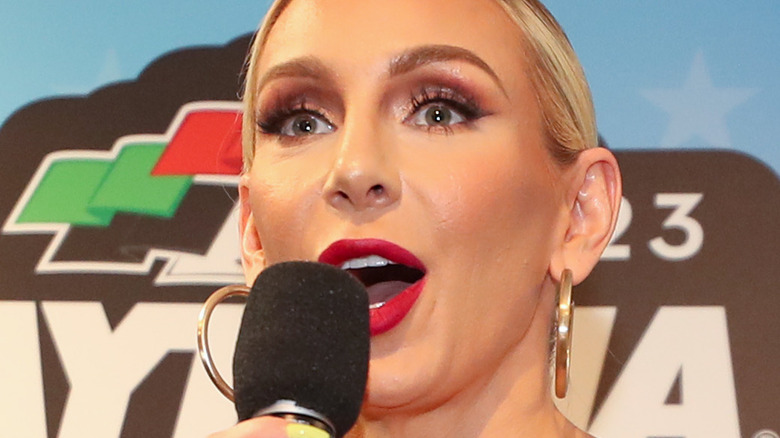 Courtney Culbreath/Getty Images
People will frequently encounter difficult obstacles in life, but they become more manageable when you have a support system. Luckily for Charlotte Flair, she had her legendary father and her husband Andrade to lean on ahead of her epic match with Rhea Ripley at WrestleMania 39.
Konnan stated on a bonus episode of "K100" that Ric Flair and Andrade were backstage with the now-former WWE Smackdown Women's Champion before she faced off against the Judgement Day's Eradicator at this year's "Showcase of the Immortals." 
He assumed that the 16-time World Champion would accompany his daughter to the ring, likely thinking that Damian Priest, Finn Balor, or Dominik Mysterio might have stuck around at ringside for their "Mami" following Dominik's loss to his father, Rey Mysterio.
That wasn't the case as the spotlight remained firmly on the two talented women who put on a performance that became widely regarded as one of the best matches of the entire WrestleMania 39 weekend. While Flair was probably receiving last-minute advice from her family backstage, Ripley revealed that she was so in the zone that she couldn't even watch Dominik's match.
Konnan and Disco Inferno got on the topic of Ric Flair after a listener wrote in with a question asking whether the two-time Hall of Famer got any heat backstage after his speech inducting The Great Muta went a bit off the rails, and since Konnan was there first-hand to induct Rey Mysterio, Disco asked for the scoop. 
Konnan revealed that he didn't hear about any issues and said that WWE knew what they were getting into when they brought in "The Nature Boy." "Ric is going to be Ric," said Konnan.