Actor Josh Segarra Of Scream 6 Wants To Join WWE, Pitches Tag Team With Bad Bunny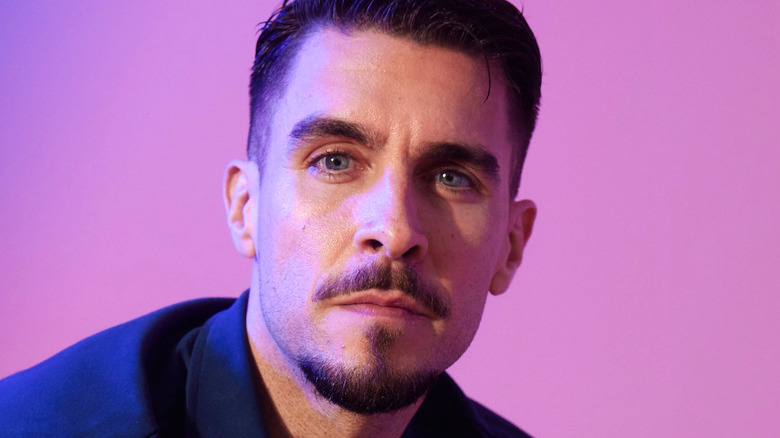 Corey Nickols/Getty Images
At some point, every wrestling fan dreams of stepping into the ring. While the closest most will get is sitting ringside at their favorite promotions, a number have actually made it into the squared circle for one reason or another. And after getting a small taste of the action, actor Josh Segarra wants more. Talking with E! Online, the star of "Scream 6," "She-Hulk: Attorney At Law," and "The Big Door Prize" revealed that he wants to be involved in professional wrestling again in the future. Previously, he accompanied his "Arrow" co-star Stephen Amell to the ring at All In for the "Heels" star's match against "Fallen Angel" Christopher Daniels, but now he's looking for his own moment to shine. And Segarra already has ideas in mind for a WWE run.
"I'm waiting on the call. I'm ready," he said. "I've got promos I can cut right now on whoever they need me to. You want me to go face or heel? You want me to take bumps? I'll go over the top rope in the Royal Rumble!" The film and television performer even knows who he'd like to work alongside: Bad Bunny. The Grammy-winning artist is set to host WWE Backlash in San Juan, Puerto Rico on May 6, but with Segarra's busy schedule, it's unclear whether he will be in attendance at that show.
In the meantime, Segarra and his wife Brace have three young sons who share his passion for wrestling. "We've set up mattresses in the middle of our living room with pillows," said the "Sirens" actor. "A lot of wrestling happened." So until Segarra's in-ring debut, there's bound to be plenty more living room matches.