Kurt Angle Provides Health Update, May Need Neck Fusion Surgery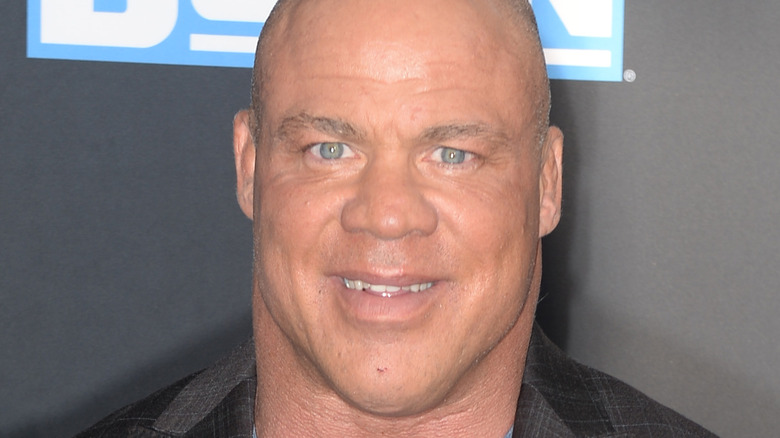 Jerod Harris/Getty Images
The last time WWE Hall of Famer and Olympic gold medal winner Kurt Angle gave an update on his health, he was preparing for surgery on his back at the end of March. Speaking on the latest episode of "The Kurt Angle Show," the former WWE star shared an update on his condition after that recent surgery, while also confirming he'll likely need to go under the knife again in the near future.
"I hope my doctor's not listening to this," Angle said. "The day I got out of the hospital, after my surgery, I went and worked out. I was supposed to take six weeks off. I never stopped working out." Angle explained that he did most of his workouts while sitting to help ease his back, and shared that he can currently only bench press up to 180 lbs.
"My upper body is still weak, and it probably always will be, unless I get this fusion surgery in my neck," Angle continued. "But I don't know if I've waited too long [so]... my strength in my upper body will never come back." Angle revealed that his recent surgery helped relieve him of pain running down his legs, though he still has to deal with some pain in his lower back.
In the recent past, Angle has left the door open for a return to the ring. However, the former WWE star made it clear that he's happy with his career the way he ended it, and if he agreed to a final match it would likely be a tag match where he did minimal in-ring work in order to protect himself.