Tommy Dreamer Calls Mercedes Mone A Star And Draw, Wants To See Snoop Dog In NJPW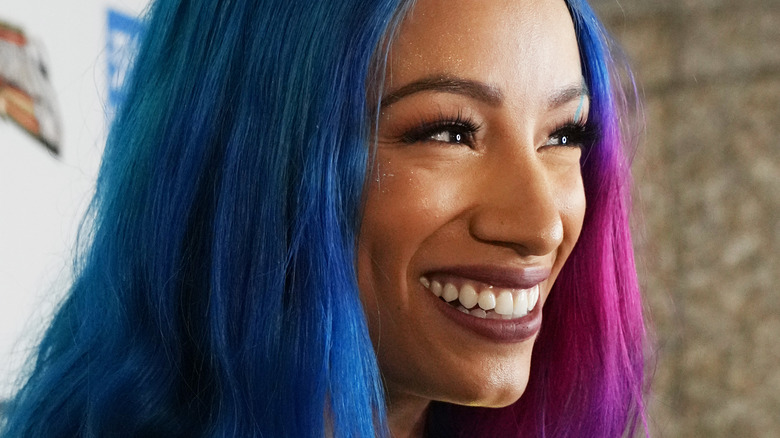 Etsuo Hara/Getty Images
By all accounts, Mercedes Mone has proven to be a needle mover for NJPW and STARDOM. Some of the metrics to determine this include the surge in tickets sales for the NJPW Battle in the Valley event — where Mone was advertised to debut, the significant increase in NJPW World subscriptions, and NJPW and STARDOM's recent growth in social media traffic and engagement.
ECW legend Tommy Dreamer has lavished praise on Mone for her ability to generate buzz outside the WWE umbrella, as he reviewed Mone's post-match presser following her loss to Mayu Iwatani at Stardom All Star Queendom, where an irate Mone demanded a rematch for the IWGP Women's Championship.  
"It's a little different because it's a press conference, and in Japan, it's a lot different than a live promo," Dreamer said on the "Busted Open Radio" podcast. "I liked the fact that she spoke about still being in 'The Mandalorian' and the fact that she's still rich. If I could steal a line from real-life ... Andrew Martin, aka Test [said]: 'Cause I'm rich, b–ch.' He would use that line all the time and follow it up with, 'Because you're a jobber.'"
Dreamer then addressed Mone teasing the possibility of her uncle, hip-hop legend Snoop Dogg, appearing at a future Tokyo Dome show. "That would be amazing for that audience," he admitted."I thought Snoop did an amazing job at WrestleMania, especially his [people's] elbow, which was so Snoop-esque."
The ECW original referred to Mone as a star and a "proven draw" while emphasizing that Mone and Mickie James trending on Twitter — for various reasons — is proof that women's wrestling is in good hands.
"I know Mercedes has done good business for Stardom and New Japan, and she'll continue to do good business for how long she wants to be there," Dreamer added.