Freddie Prinze Jr. Comments On Rhea Ripley Taking On Zelina Vega At WWE Backlash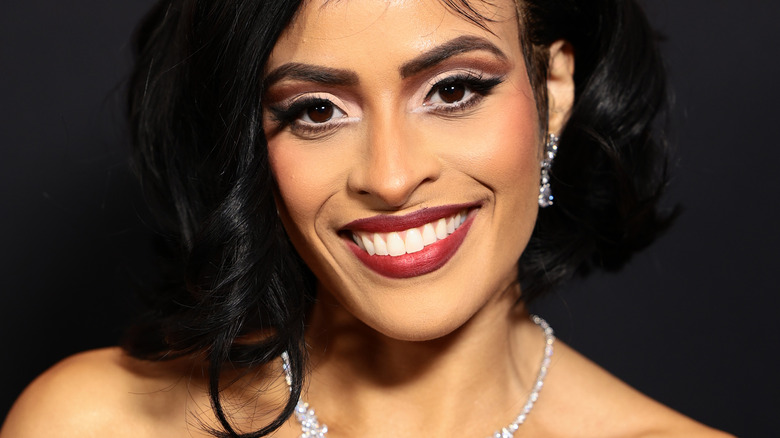 Dimitrios Kambouris/Getty Images
Zelina Vega will be challenging Rhea Ripley for the SmackDown Women's Championship at the upcoming BackLash premium live event in Puerto Rico. Vega, who is of Puerto Rican descent, will be Ripley's first challenger. On a recent episode of "Wrestling With Freddie," Freddie Prinze Jr. commented on the overwhelming odds facing Vega.
"In front of her people dude, she has to go through that monster. Talk about making you lose in your own town. We love you Zelina but you need backup," Prinze Jr. said, "You need like six people to go in there with you."
Prinze Jr. went on to observe Ripley's recent push within WWE, noting that they haven't mentioned Vega's pinfall victory over the SmackDown women's champion, "I'm guessing the powers that be didn't want to mention Rhea losing ever. Cause she's their one right now. For sure, with Charlotte Flair taking a break [...] she's their one. So they're building her to be great."
As for Ripley's defense against Vega at the BackLash PLE, he had a pretty short and simple prediction, "Rhea's gonna win straight up. She might do something a little dirty, but the finisher and the pin will be straight up."
With Raw Women's Champion Bianca Belair now officially a part of the "SmackDown" roster, it throws the status of both championships into doubt. It's not completely out of the question that if Ripley ends up on Raw, a title swap could happen. However, given how maligned the title swap between Becky Lynch and Charlotte Flair became, it seems unlikely that WWE would do it again.