Mark Henry Doesn't Understand WWE Splitting Up Roman Reigns And Cody Rhodes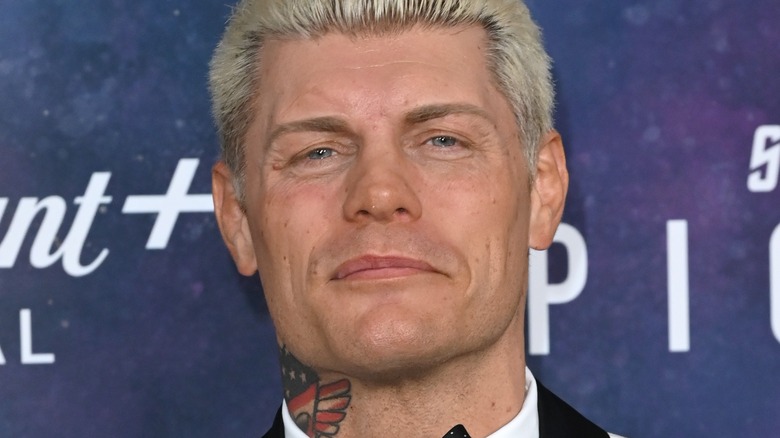 Featureflash Photo Agency/Shutterstock
Mark Henry thinks WWE has made a convoluted situation even more complicated with the WWE Draft, specifically in sending "The American Nightmare" Cody Rhodes and "The Tribal Chief" Roman Reigns to separate programs.
"I said they were gonna be on the same show, that was a given," Henry recalled on the "Busted Open Radio" post-Draft coverage, "they went against that." Henry explained that he assumed WWE would keep Cody and Roman on the same show, but apart, until WrestleMania, and that things are even more confusing now that there is a second or third world title, despite Roman currently holding two titles of his own.
"Are they gonna unify those titles?" Henry asked.
Henry maintains that Cody Rhodes losing at WrestleMania was still a good idea, but that he'd hoped that the two would be a constant thorn in each other's sides. 
"Them being on the same brand was important," Henry explained, "because you wanted to have them- Roman always have a hand in keeping [Cody] down. Even when Roman was not involved in a Cody story, they should've shown Roman laughing at a monitor, just belly laughing when Cody got beat or somebody jumped him, almost like he had something to do with it. He kept pulling the rug under Cody. You can do that for a calendar year on the same brand, but now they're gonna have to come with completely separate storylines for Cody now that he's not on that brand."
Reigns has been drafted to "WWE SmackDown," while Rhodes has found himself on "WWE Raw," home of the newly-revived World Heavyweight Championship.