Eric Bischoff Says AEW All In Doesn't Need Goldberg Or Mercedes Mone To Be Successful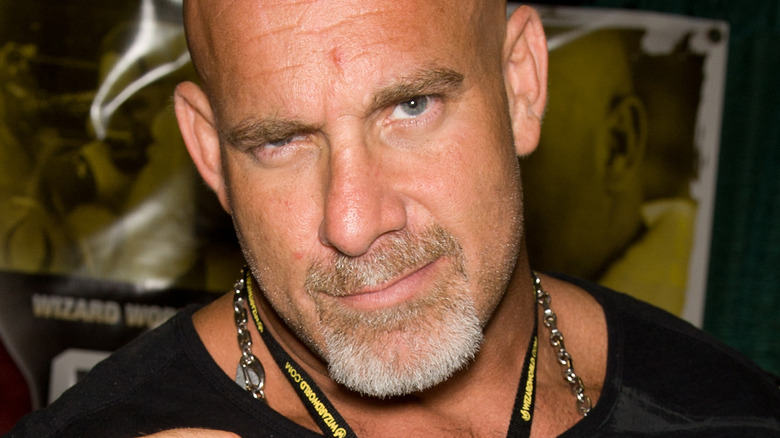 Gilbert Carrasquillo/Getty Images
Eric Bischoff is holding strong on his advice for Tony Khan ahead of AEW's highly-anticipated UK debut with the All In show from Wembley Stadium. A few weeks ago, the WWE Hall of Famer mused that Khan should book to make a statement by not using a special attraction like CM Punk for the high-profile event. 
On the newest episode of "83 Weeks," Bischoff held firm on that position and added a couple of other notable stars to the list of wrestling stars Khan shouldn't book on the show.
"I'm not so sure that I would want to bring in a Mercedes [Mone] or even a Goldberg for a one-off like this. I don't know that I would do that, and I don't think they're going to need it, quite honestly if they have 55,000 people that have already signed up for presales," he said. 
"I wouldn't want the perception, or in this case, maybe the reality, of having to rely on somebody who's not a part of my company to help sell that house," argued Bischoff. "I said this last week, I wouldn't even want Punk on the card. If I'm Tony Khan, I want to have done it without someone like CM Punk or certainly without someone like a Bill Goldberg or Mercedes."
Punk's stock has not always traded highly in the eyes of Bischoff, but that didn't stop the former WCW President from challenging Khan to book Punk vs. Goldberg for All In. Goldberg recently entered free agency after his contract with WWE expired in March. Whether he will show up in AEW, or eventually return to WWE for that "one last match" remains to be seen.