Santos Escobar Talks Being In LWO, What He Learned From Rey Mysterio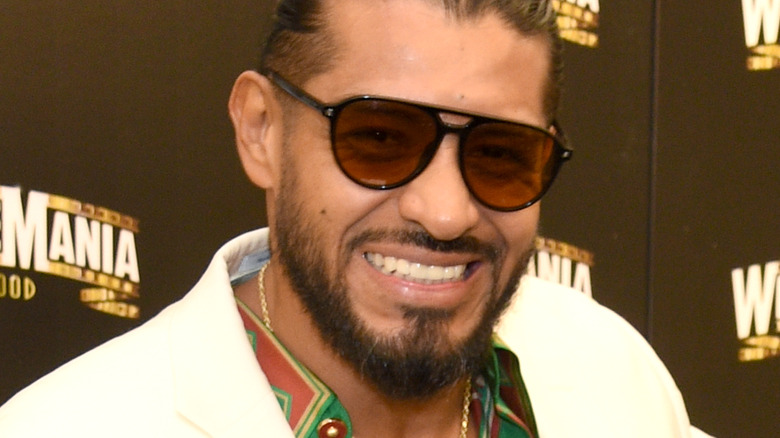 Gregg Deguire/Getty Images
Santos Escobar's time on the main roster has been marked by his on-screen affiliation with WWE legend Rey Mysterio. From the Lucha legend showing the younger star respect by giving him his mask, to reforming the LWO, Escobar has had no shortage of memorable moments with the freshly-minted Hall of Famer. 
In a recent interview on "Under The Ring," Escobar commented on working with Mysterio.
"Well, he's a Lucha Libre icon, he's a Lucha Libre legend, he's a Luca Libre Hall of Famer, by the way," Escobar said. "I first met Rey when I was about eight or nine years [old]. That was a long time ago. The story is known. My dad told me, 'You see that kid right there? That's Rey Mysterio. He's gonna go places. He's going to do something in the industry,' and that was it. And my dad wasn't lying."
The one-time NXT Cruiserweight Champion said he's learned a lot throughout his 23-year career. But, he said that thinking you're ready for everything and anything feels very different when you're in the ring with someone who's "been through everything and anything" like Mysterio.
Escobar disclosed a simple lesson that Mysterio imparted to him, which he got to put to use at WrestleMania 39 while backing up the Hall of Famer.
"I think one of the best things that Rey has given me, is the opportunity to actually enjoy. To stop for a second and enjoy what you're doing," he said. "The pressure is a lot, and when you finally get there, all you can think of is, you don't wanna lose it. [...] The one thing he told me is, 'Relax, enjoy, look around, let's go."