Santos Escobar Describes The Value Of The WWE Performance Center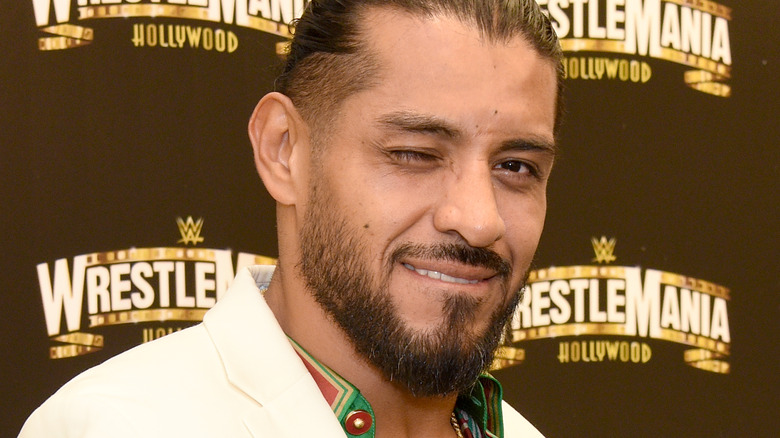 Gregg Deguire/Getty Images
Although the WWE Performance Center has recently shifted gears to focus on bringing in athletes that are brand new to professional wrestling, that hasn't always been the case. The Performance Center has seen incredible and experienced talents pass through its walls, and one such talent is Santos Escobar. 
In an interview with "Under the Ring," Escobar spoke about how the Performance Center had much to offer to his pro wrestling skills despite his decade-plus of experience.
"You've got to be humble enough to allow the universe to teach you things every day. You got to be able to allow yourself to be surprised, and I think the Performance Center is just that. When I got there I was 19 years in the business. On the surface, you might say, 'Well, what are they going to teach you? If you've been doing this for 19 years, it means you know enough to survive 19 years,' but in reality, the Performance Center is there for a reason," he said. 
"You got to check a lot of boxes and the Performance Center and NXT make sure that you check all those boxes so that when you're finally called [...] you're ready for it."
Escobar recently joined the reformed Latino World Order alongside Rey Mysterio and has spoken on the importance of LWO for Latino representation. He had the opportunity to demonstrate his Performance Center-instilled skills when he was in Mysterio's corner at WrestleMania 39 during the Hall of Famer's match against his son, Dominik.