AEW's The Elite Jokingly Acknowledge WWE's Bloodline Story As Being Better Than Theirs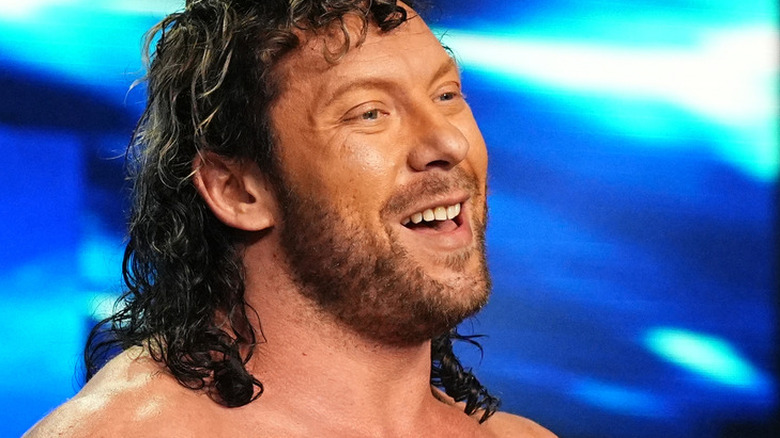 AEW
Opinion on AEW's The Elite may vary among wrestling fans, but one thing can't be denied: the group has a sense of humor with regard to their critics. Yesterday's installment of "Being The Elite" started out with Matt Jackson explaining, in detail, the storyline between "Hangman" Adam Page and The Elite to recent ally Konosuke Takeshita, while Takeshita stared ahead, clearly bored. Nick Jackson then joined the conversation, telling Takeshita that their story is the best in professional wrestling history.
"It's okay," Takeshita responded, telling Matt that his English wasn't very good. "Bloodline, much better." Takeshita wasn't the only one to rank the Bloodline storyline over what The Elite has been up to. Later on, near the end of the episode, Nick approached Kenny Omega, relaying Takeshita's opinion that there is a better story happening in wrestling today.
"The Bloodline, right?" Omega asked. "Of course. We're just a cheap copy anyway. ... I believe their story. I don't believe what we're doing." Omega also joked that at least they are still the second or perhaps third best storyline in wrestling.
The storyline Matt Jackson was summing up — the saga chronicling the on-again/off-again friendship between Page and The Elite – has been in progress for years, even pre-dating the existence of AEW in some aspects. Similarly, Roman Reigns slowly brought The Bloodline together in 2020 and 2021, but the roots of the story can be traced back years prior to Reigns' time in The Shield, or even earlier if you count Paul Heyman's association with the Samoan SWAT Team in the 1980s. Both current storylines involve some of the biggest names from each respective company, reference past relationships and wrestling history, and can arguably be considered the top feuds in both AEW and WWE right now.