Cody Rhodes Explains Why He Decided Not To Be Put Into WWE 2K22 Game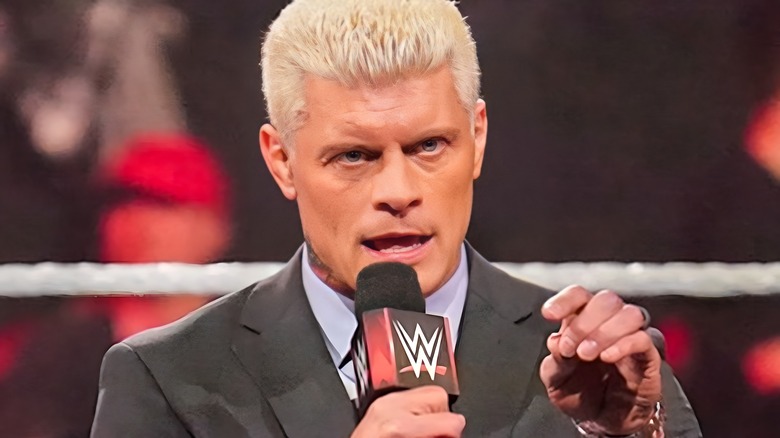 WWE
Cody Rhodes is a man you'll be able to find in multiple wrestling video games sooner or later; after all, the WWE star is featured in the recently released "WWE 2K23," and barring changes is still expected to be included in "AEW Fight Forever" when it is eventually released. But one game Rhodes never appeared in is "WWE 2K22," which was released just before Rhodes returned to WWE in 2022. Despite that, there was the chance Rhodes could have been included as post-release downloadable content for the game. Evidently, that wasn't an option for Rhodes, who explained to ComicBook Nation that he was the driving force behind not being included in last year's game, due to wanting his WWE 2K game return to be as grand as possible.
"I'm very hands-on," Rhodes said. "I'd even go as far as saying I won't put the heat on 2K for me not being in the game initially, and then waiting until the modern iteration for it to happen. The reason is that I'm very particular about 'The American Nightmare,' the whole concept of it, something I built while I was away."
"And you know people are going to fully immerse themselves in it, they're familiar with it, they respect it, and they only want to, kind of further give it the signal boost that somebody like 2K can do," Rhodes continued. "It just takes time, and I was one of the reasons it took so much time. So if anybody had any problems, it was more me than it was 2K, in the sense that I want to make sure it's done correctly."
If you use any of the quotes in this article, please credit ComicBook Nation and provide a h/t to Wrestling Inc. for the transcription.