Konnan On CM Punk At WWE Raw: 'I Can't See Tony [Khan] Liking This'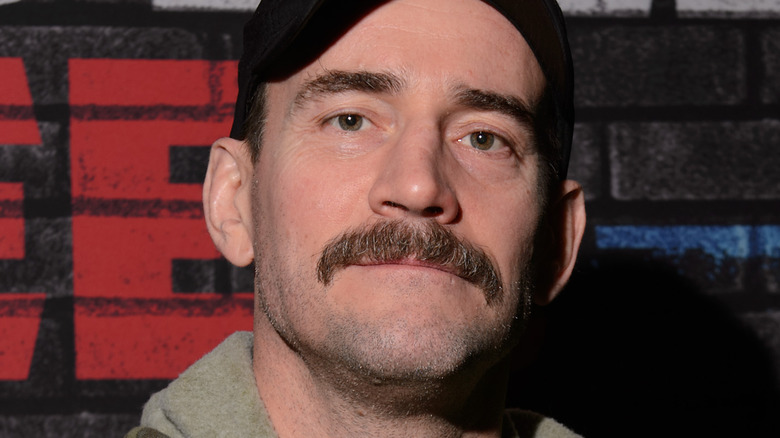 Daniel Boczarski/Getty Images
CM Punk is no stranger to controversy, and his name made headlines again on April 24 when he made a surprise visit backstage at "WWE Raw" in Chicago. While it has since been reported that he was merely there to visit a few people before supposedly being asked to leave, that news hasn't stopped the rest of the wrestling world from providing their own thoughts and speculation. Konnan was the latest to join the conversation on a recent episode of "K100."
"I think it is news for the fact that, number one, he left under really bad circumstances with WWE," Konnan said. "Number two, because he is a controversial figure, and number three, he's still under contract [with AEW]. I can't see Tony [Khan] liking this. I can see CM Punk knowing very well what he's doing and he's gonna generate a buzz."
Konnan added that he's not sure if Punk's AEW contract is coming up and maybe he wants to play the sides against each other, or feel out a possible return to WWE. Regardless, he believes Punk could have met The Miz or whoever he wanted to privately and not at the site of "Raw."
WWE Hall of Famer Kevin Nash previously said that Punk should've asked a higherup for permission before showing up since he's such a controversial figure. Meanwhile, "Busted Open Radio" hosts Bully Ray and Mark Henry downplayed it being a big deal because wrestlers visit friends and significant others at other promotions all the time regardless of contract status.
If you use any quotes from this article, please credit "K100" with a h/t to Wrestling Inc. for the transcription.