DDP Thinks WWE's Rhea Ripley Can Beat Male Wrestlers, Praises Dominik Mysterio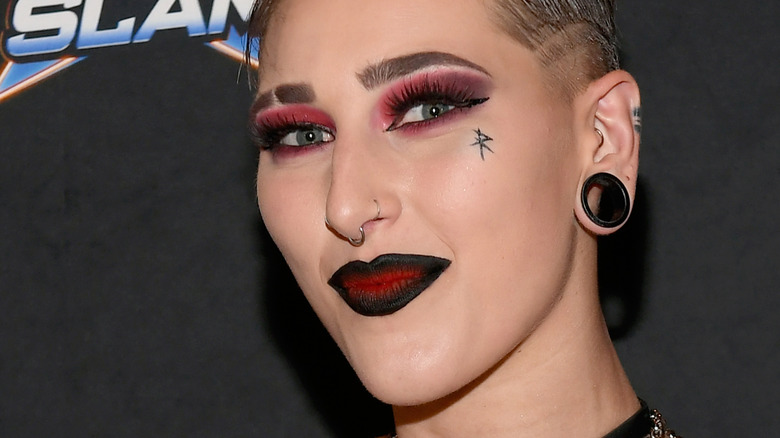 Bryan Steffy/Getty Images
Many in the pro wrestling world have drawn parallels between Rhea Ripley and late WWE star Chyna, with both being physical specimens who have dominated their opponents. Chyna was one of a few female pro wrestling stars to mix it up with the men in the ring, and Diamond Dallas Page feels that Ripley can emulate her.
In a recent appearance on "Inside The Ropes," the Hall of Famer lauded the current "WWE SmackDown" Women's Champion, stating that "The Eradicator" beating male stars would be believable. 
"You know, Rhea, she reminds me of another Chyna 'cause she can go out there and beat guys, and I'm going to believe it because she's that good," stated the Hall of Famer.
Ripley seems to be interested in sparring with the men on WWE television and even said sometime last year that she would invite the male stars to hit her inside the ring. She even expressed interest in entering the men's Royal Rumble earlier this year.
The three-time WCW World Heavyweight Champion also reserved special praise for Ripley's Judgment Day partner Dominik Mysterio and feels that WWE should book him to win every week because it would annoy fans even more.
"He was thrown into this [The Judgment Day storyline.] He's down at the Performance Center all the time, working and working and working, 'cause who the hell goes to the top spot and is that green?" stated DDP. "But, they cover it up and they hide it ... but, he's doing so good. If I was booking, I would have him winning every fu***ng week 'cause the people would lose their minds, they'd be so pi**ed off."
DDP said that he is a big fan of Dominik's current storyline, especially the time the young WWE star spent in prison and the references he has made of it on weekly programming.