Jon Moxley Talks Kenny Omega Rivalry Ahead Of Cage Match On Wednesday's AEW Dynamite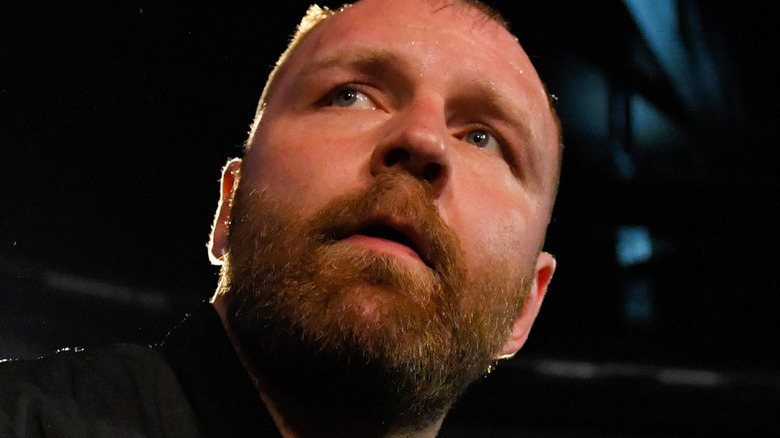 AEW
All Elite Wrestling's very first show, 2019's Double or Nothing pay-per-view, memorably went off the air with Jon Moxley throwing Kenny Omega off a giant stack of poker chips, kicking off a rivalry that continues to this day. Ahead of his cage match against Omega this Wednesday on "AEW Dynamite," Moxley spoke at length to Sports Illustrated about the ongoing rivalry between two of the company's biggest stars.
"When me and Kenny entered each other's spheres, AEW was just beginning," Moxley said. "Now, four years later, we just sold 60,000 tickets to a country we've never been to without a match announced. There is definitely pride for those of us who've been here since the beginning. I don't know if you want to call me and Kenny the definitive rivalry, but it's important."
The AEW star stated that he felt he had something to prove when he arrived in the company following a lengthy run with WWE. Moxley wanted to prove that he could go toe-to-toe with the man that many fans consider to be one of the best professional wrestlers in the entire world.
"Kenny has been pushing me since day one in AEW," Moxley continued. "And now I'm far better than I was then in 2019, especially now that I'm not scared of dying of a seizure in the ring. And substance abuse issues are never really over, but it's in the rearview. Mentally, [and] physically, this is the best I've felt in a long time." In the midst of an intensely personal and bloody feud between Moxley's Blackpool Combat Club and Omega's The Elite, with Moxley healthy and feeling ready to fight, the two rivals are set to meet again in a steel cage on this Wednesday's "AEW Dynamite."