Bully Ray Has Three Ideas For Continuing WWE's Brock Lesnar/Cody Rhodes Feud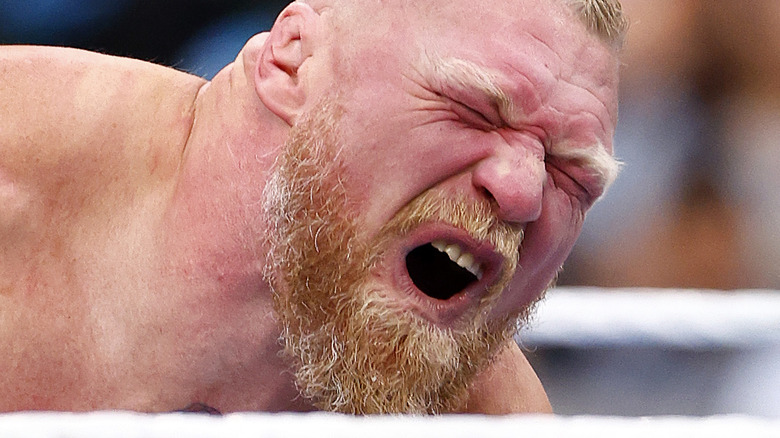 Ronald Martinez/Getty Images
Cody Rhodes snuck out of San Juan, Puerto Rico the victor against Brock Lesnar on Saturday. Caught in a Kimura Lock, Rhodes rolled up Lesnar for the quick pin, leaving many begging for more from the two main event talents. On "Busted Open," the hosts disagreed on how the two should follow up their match. The idea of an "I Quit" Match was floated but Mark Henry didn't want to see Brock Lesnar utter the words "I quit" at all.
"If Brock did say 'I quit,' that would be a hell of a notch in Cody's belt, right?" Bully Ray asked his co-host, as he began pitching three ideas for the rematch, starting with an "I Quit" Match.
"That would be a first time," Bully Ray said, comparing Lesnar saying "I quit" to Brock ending Undertaker's WrestleMania streak. 
Bully went on to address ways of ending an "I Quit" Match without having Brock explicitly say those fateful words. Bully explained the ending of his own "I Quit" Match with Flip Gordon, in which Bully was asked if he "wanted to quit" to which Bully replied "yes," ending the match but never saying the words, "I quit," outright.
"The scumbag heel always has a way out."
Other Options For A Lesnar-Rhodes Rematch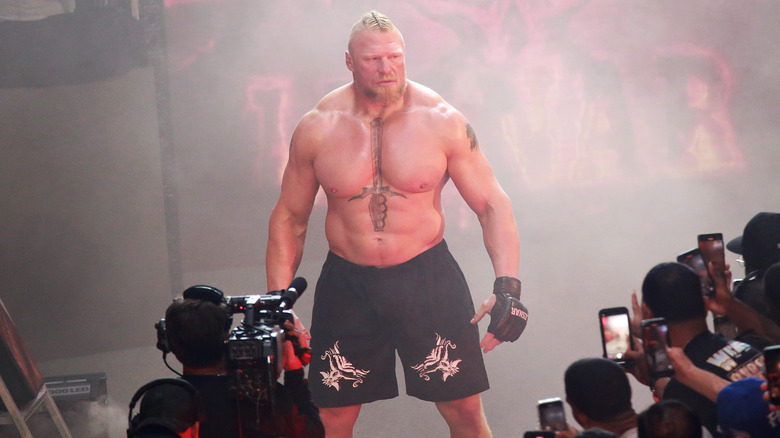 Gladys Vega/Getty Images
Bully believes that Lesnar is at the point his career where he can't be hurt by the loss, with co-host Dave LaGreca agreeing that Brock is nearing the end of his career.
"Last Man Standing match," Bully explained as his second idea, "but Brock just lost a Last Man Standing match to Roman recently."
Lesnar lost a blistering Last Man Standing match at last year's SummerSlam. Bully's third idea is a First Blood Match, mentioning that Brock can be busted open by a ring post or the turnbuckle or other part of the environment to bleed and can still claim Cody didn't beat him definitively.
It is very possible that WWE ends up continuing the story soon as both Rhodes and Lesnar are set to be in Jacksonville, Florida for tonight's "Raw."
If you use any of the quotes in this article, please credit "Busted Open" with an h/t to Wrestling Inc. for the transcription.