WWE Personality Pat McAfee Reportedly Likely To Move His Show To ESPN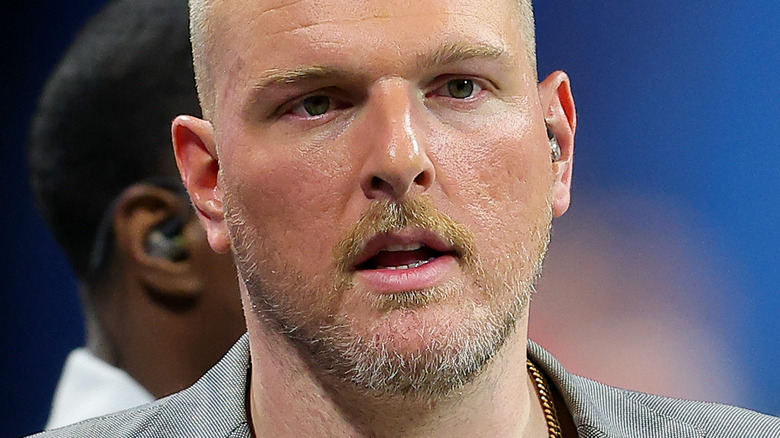 Kevin C. Cox/Getty Images
Pat McAfee may be looking to deepen his relationship with ESPN. McAfee, of course, took a step back from his WWE commentator duties last September to fill an analyst role at ESPN for "College Gameday." Now, The New York Post reports that McAfee seems likely to strike a deal with ESPN to bring his daily talk show, "The Pat McAfee Show," to their platform as well.
In December 2021, McAfee signed a four-year deal with FanDuel to sponsor his show for $30 million a year. McAfee had a clause that allowed him to opt out of the contract after three years, but The New York Post recently reported that McAfee had contemplated walking out on his current endorsement deal early. As McAfee seems to close in on an exit from FanDuel, he has begun exploring potential new homes for his show. ESPN has been cited as the "leading candidate," but as of now, no deal has been finalized.
While McAfee continues discussions with ESPN, network executives are reportedly wanting a guaranteed profit on the deal, as they and their parent company of Disney are in the process of laying off thousands of employees. As McAfee's search for a professional home continues, his personal home recently welcomed a new addition. Last week, McAfee announced that his wife, Samantha, had given birth to their first child. The couple has been open about their previous troubles with fertility. After enduring surgery, blood tests, and about 150 shots, Samantha finally conceived through in vitro fertilization (IVF), and on May 4, their daughter arrived.