Former WWE Star, CMLL World Champ Mark Jindrak Getting Itch To Return To Wrestling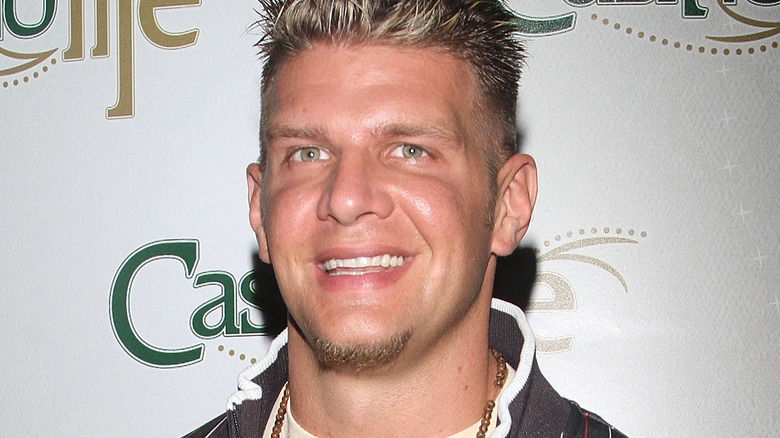 Victor Chavez/Getty Images
Among the things taken a little less seriously in the world of pro wrestling are retirements. Somehow, most of the wrestlers that step away from the ring eventually find themselves back in the squared circle again, whether it be weeks or years later. Now it appears former WWE, WCW, AAA, and CMLL star Mark Jindrak can be added to the list. Though he never officially retired, Jindrak, who's largely been inactive over the last five years, revealed to "Developmentally Speaking" that he is strongly considering a comeback, while also giving an update on what he's been doing.
"I haven't wrestled in a year," Jindrak said. "I took dates last year in Mexico. By days, I'm in the hobby of collecting cards. Baseball cards, basketball cards, football cards; anything collectible really. I'm a professional grader; I work at a company here called HGA and I professionally grade cards. That's kind of a passion project.
Contemplating An In-Ring Return
"Lately I've been getting into good shape again, so I feel like a resurgence. I kind of have an itch to take some more wrestling shows. But maybe that could see me wrestling more in the United States. I don't know. That's the one thing I look back on and I have a little bit of regret. I wish I would've maybe cut Mexico a little earlier, and come back and did some stuff in the United States. I think there's still a chapter to write, honestly."
While many U.S. fans know Jindrak as the guy who was bounced from Evolution in favor of Batista, he achieved his greatest career success in Mexico where, as Marco Corleone, he wrestled for twelve years between AAA and CMLL. While there, he starred in Mexican soap operas, wrote a children's book, and even won the CMLL World Heavyweight Title in 2017, holding it for a year.
If you use any of the quotes in this article, please credit "Developmentally Speaking" and provide an h/t to Wrestling Inc. for the transcription