AEW & Warner Bros Discovery Reportedly Set To Announce New Exclusive TV Deal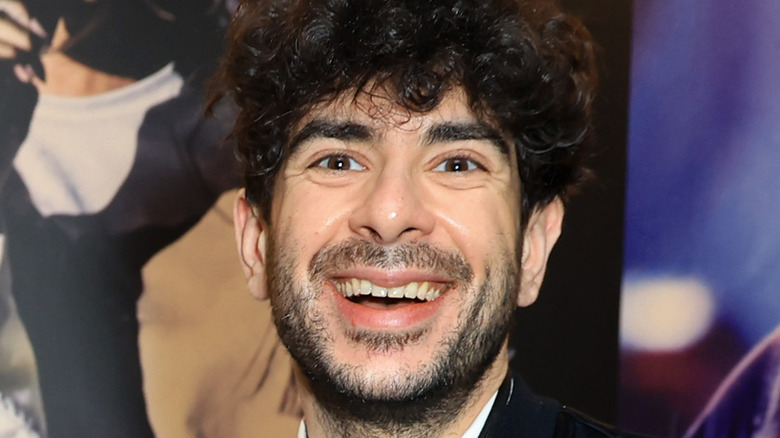 Leon Bennett/Getty Images
AEW is currently on track to have record-breaking attendance for All In in Wembley Stadium in August, and a new report suggests the hits will keep on coming. According to the Wrestling Observer, AEW and Warner Bros Discovery are set to announce a new TV rights deal as part of WBD's upfront presentations next week. AEW and WBD will reportedly announce the new deal, which is said to include an announcement about the forthcoming "AEW Collision" program, on May 17 in The Theater at Madison Square Garden, a part of the world-famous arena that was home base for AEW's competitor WWE as far back as its days as the New York wrestling territory. There is no word on whether the new deal will include an increase in TV rights fees.
The news of the possible new TV deal coming at the same time as the historic ticket sales in Wembley has made for a great month for the fledgling promotion. With no word on how All In is set to be broadcast, many look to the upcoming WBD upfronts to possibly give a clue as to whether the show will be a traditional pay-per-view, a televised special, or even possibly streamed on the MAX platform that is set to replace HBOMax. AEW has also been considering their own streaming service.
This announcement likely being made in Madison Square Garden is a major shot across the bow in the current tribal war between AEW and WWE fans, as Madison Square Garden is still seen as WWE's home, despite the northeast-based promotion making the less-expensive Barclays Center in Brooklyn the new base for their New York City events over the last decade.