Trish Stratus Understands Why The Tag Match Main Evented WWE WrestleMania 39 Night 1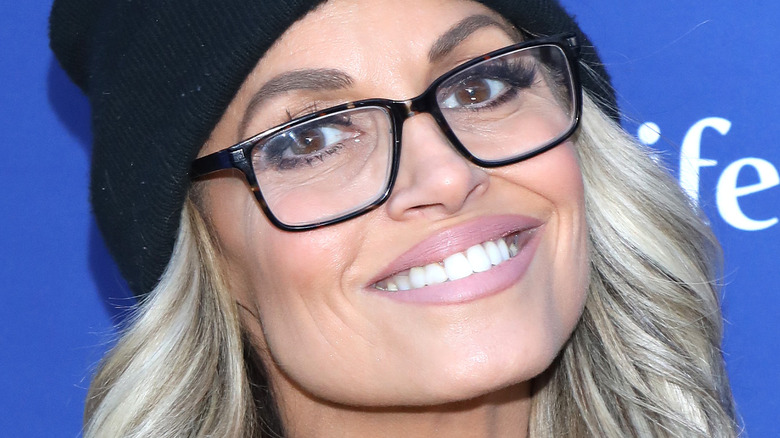 Jeremychanphotography/Getty Images
Trish Stratus is against the idea of a women's match main eventing WrestleMania just to further the ongoing women's revolution. The WWE Hall of Famer has no issue with the Rhea Ripley vs. Charlotte Flair match — previously rumored to main event Night One of WrestleMania 39 — not going on last at this year's "Show of Shows" as she believes The Bloodline-Sami Zayn and Kevin Owens saga was more deserving of the coveted spot on the card. 
"We have this thing now where it's like, 'It's got to be a woman's match,'" Stratus said. "To me, you don't look at it like a women's match and just as the progression of a story that culminates to a WrestleMania moment. It's all about our stories, characters, and taking our fans on a journey. I don't think it depends on, 'Let's make sure we get the token women's match.' 
"I don't want to be in a token women's match," Stratus continued. "I want to be viewed — regardless of our gender — as 'The Match' because of the storyline, characters, and fan interest."
Stratus acknowledged that it was not set in stone — even 24 hours prior to WrestleMania 39 — that The Usos vs. Zayn and Owens would main event the first night, before explaining why WWE's creative team made the right call.
"Because of their storyline, hard work, and commitment to their characters — that's what brought them to the dance," Stratus said.
Stratus felt Flair and Ripley didn't have enough time to build up their feud, as opposed to The Bloodline match which was the culmination of a year-long story. However, she did acknowledge Flair's victory over Ripley at WrestleMania 36 meant the story behind the rematch had the potential to be great, which it was, according to her.