Bruce Prichard Calls Savio Vega A Great Utility Guy, Stand Up Human Being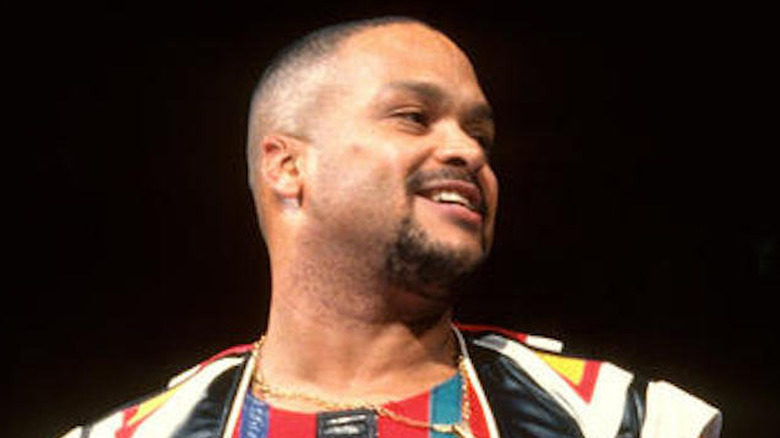 WWE
WWE Backlash in Puerto Rico was a massive success. Not only did the fans appreciate seeing Bad Bunny versus Damian Priest in the acclaimed San Juan Street Fight, as well as Zelina Vega and the LWO, but the event celebrated Hispanic and Latino superstars from throughout WWE history, such as the legendary Savio Vega. And according to Bruce Prichard, it couldn't have happened to a better guy. On a recent episode of "Something to Wrestle," Prichard shared with Conrad Thompson that Vega was a huge asset to WWE in the 1990s. And not only was he a dependable and talented worker, but he was also someone you didn't want to cross in those days due to his backstage affiliation with the highly respected BSK.
"Savio Vega could do it all," said Prichard. "He was a utility guy that could be anywhere on the card. Heel, babyface, and always delivers. Everybody also liked working with Savio because he was easy to work with, he was solid, and he just could go. He was one of those guys. A stand-up human being that you never wanted to mess with."
Originally competing under a mask as Kwang, Vega debuted unmasked at the first In Your House to assist his childhood friend Razor Ramon during a beatdown from Jeff Jarrett and The Roadie. The South Bronx native went on to have memorable feuds with Goldust and Steve Austin, even giving the ex-Hollywood Blond his first WWE loss. And during the Attitude Era, he was embroiled in faction warfare, leading Los Boricuas against the Nation of Domination, the Legion of Doom, D-Generation X, and the Disciples of Apocalypse. Now after all these years, Vega rightfully gets all the recognition from WWE fans and colleagues alike.