Freddie Prinze Jr Rates Bad Bunny WWE Backlash Match Over Logan Paul At WrestleMania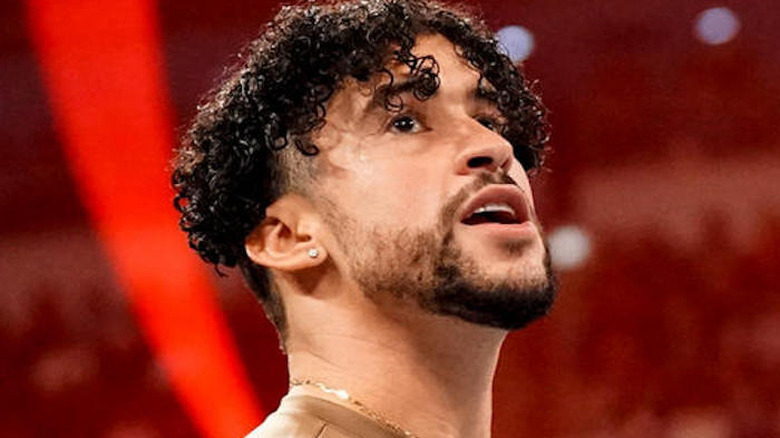 WWE
Celebrities participating in wrestling matches was a divisive issue in the past. But with people like Pat McAfee, Logan Paul, and Stephen Amell putting in the work and having respect for the business, the perception has changed considerably since David Arquette's days as WCW Champion. And after Bad Bunny's match at WWE Backlash, many people (including former WWE writer Freddie Prinze Jr.) might consider the Grammy winner to be the best guest competitor in wrestling today.
On "Wrestling With Freddie," the actor shared that the Puerto Rican sensation outshined the plethora of pop culture figures to step in the ring, including Paul.
"I don't want to be a prisoner of the moment and say Bad Bunny [is better] because Logan Paul's moves look really, really clean," Prinze said. "Logan also did the job and lost to Seth Rollins, whereas Bad Bunny won. But the way he won was beautiful! Every Puerto Rican but me came out to help him. This match and the story they told was definitely superior to the WrestleMania match between Logan and Seth with the KSI interference. Definitely a superior story. The match itself was way better. WAY BETTER! And the amount of cameos they had from the LWO and Rey to [Savio] Vega to my man Carlito, who I used to write for back in the day ... It was legit and he won and it was believable the way he won."
If you use any of the quotes in this article, please credit "Wrestling With Freddie" with an h/t to Wrestling Inc. for the transcription.