Tony Deppen Says He Needs Surgery For Broken Arm He Suffered During Match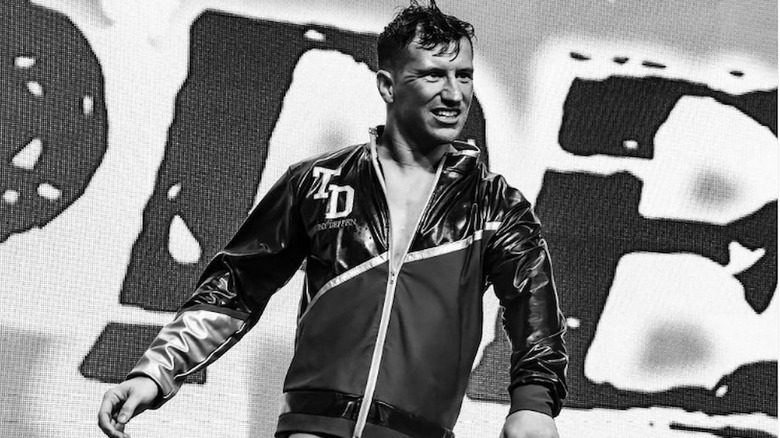 Instagram/Tony Deppen
There's a first time for everything, but not every first is bound to be a good thing. Tony Deppen found that out the hard way Thursday at GCW Fight Night in Brooklyn when he battled NJPW World Television Champion Zack Sabre Jr. in a non-title match for over 20 minutes and ultimately came up short. It isn't the loss that will end up setting him back, however. Unfortunately, he suffered a broken arm during the bout as well. Taking to Twitter Friday afternoon, Deppen updated everyone on the severity of his injury.
"Somehow I've made it 17 years into my journey of pro wrestling without a major injury – until now," Deppen wrote.
Deppen is known for his stint with the Philadelphia, Pennsylvania-based promotion Chikara, where he spent time from 2018 to 2019, but he's won championships across various promotions. Including Chikara, he's also won gold with DDT Pro, Game Changer, On Point, and TRUE Wrestling. Most notably he became Ring of Honor World Television Champion during an episode that aired on May 1, 2021, though it was at a time when the promotion was holding closed-door television tapings due to the COVID-19 pandemic.
While Deppen is uncertain as to how things are going to work out in the near future, admitting, "I'll be honest, at the moment, I'm scared and a little overwhelmed," citing the fact that he has two children and is not currently under contract, ideally he'll only be out of action for a little while. If everything goes as smoothly as Deppen hopes it will, he'll be aiming to be back in three months or so.