Corey Graves Compares Bad Bunny At WWE Backlash To Michael Jackson And Beyonce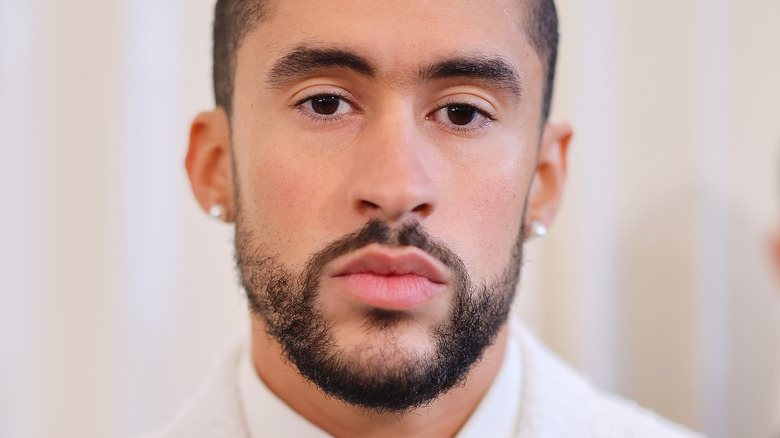 Matt Winkelmeyer/mg23/Getty Images
WWE Backlash saw one of the most memorable crowds in recent wrestling memory, with the Puerto Rican fans reacting passionately to hometown hero Bad Bunny making his return to the ring in a match against Damian Priest. While Bunny ended up winning the bout with the help of the Latino World Order, it was the electric crowd reaction that made the entrance and subsequent match an unforgettable moment in WWE history. WWE commentator Corey Graves spoke about the incredible atmosphere inside the Coliseo de Puerto Rico Jose Miguel Agrelot during Bunny's performance on a recent "After The Bell."
"Bad Bunny's entrance was one of the most incredible things that I've ever experienced in my life," Graves recalled, "Being in the arena and hearing 18,000-plus scream every word to his entrance music ... in that moment, had that roof literally detached from Coliseo de Puerto Rico no one would've been surprised!" Graves then explained just how big of a sensation Bunny is, comparing him to some of the most beloved musicians of all time. "Bad Bunny is one of, if not the biggest stars in the entertainment space right now," Graves reminded, "I think this would be more similar to having someone the caliber of Micheal Jackson or Beyonce ... [someone] that red hot in the entertainment world being part of WWE."
Echoing sentiments that have been shared by many since Bunny first appeared in WWE in 2021, Graves added that Bunny's passion and respect for pro wrestling shined through yet again in his match against Priest. "Bunny is a star in every sense of the word and he took this seriously," Graves concluded.
If you use any quotes from this article, please credit "After the Bell" with a H/T to Wrestling Inc. for the transcription.