Thunder Rosa Cried During Zelina Vega's WWE Backlash Entrance, Says Vega Still Won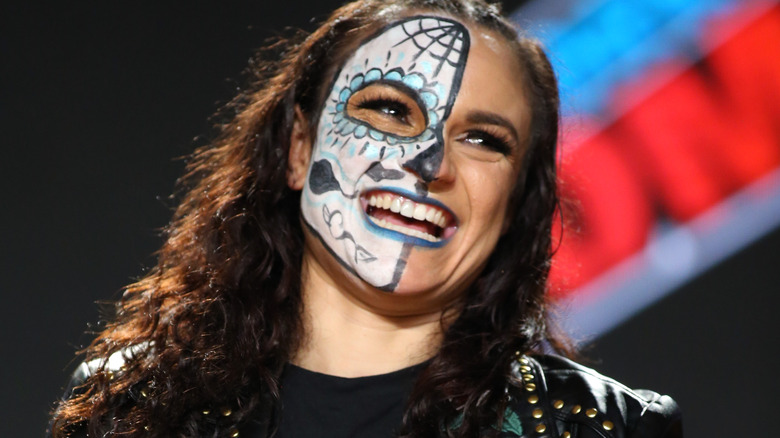 Bennett Raglin/Getty Images
AEW star Thunder Rosa has not been quiet about expressing her delight for the WWE Backlash event, which took place last weekend in San Juan, Puerto Rico. While the most noteworthy performance of the night for many viewers was the bout between Bad Bunny and Damian Priest, other stars like IYO SKY and Zelina Vega were credited for their tremendous showings as well, with Rosa specifically praising the latter on a recent episode of Sirius XM's "Busted Open" with Dave LaGreca.
Above all else, Rosa celebrated Vega's ability to represent Latinas on such a big stage at WWE Backlash in her bout against Rhea Ripley. "When Zelina Vega came out I really cried," Rosa admitted before acknowledging the growth of representation in wrestling in recent years, "People have been able to represent their countries and represent their cultures in such a positive way... It was such a beautiful moment."
Rosa then recalled when she first met Zelina Vega and how much she's grown over the years. "I remember when Thea Trinidad [Zelina Vega] came to STARDOM in 2015 and I saw her struggle," Thunder explained, "When I saw her in Puerto Rico with her people, it was such a beautiful moment... Even though she didn't win the title, she won even more than that."
While Rosa has gotten to compete in her homeland of Mexico in the past, the former AEW Women's World Champion is unsure if she will ever get the chance to have as powerful a moment as Vega did at WWE Backlash. "Every time I watch it I cry," Rosa reiterated, "I don't know if I will ever get to do something as big as that."