Plaintiff In Dismissed Pyro Deafness Lawsuit Against WWE Files Notice Of Appeal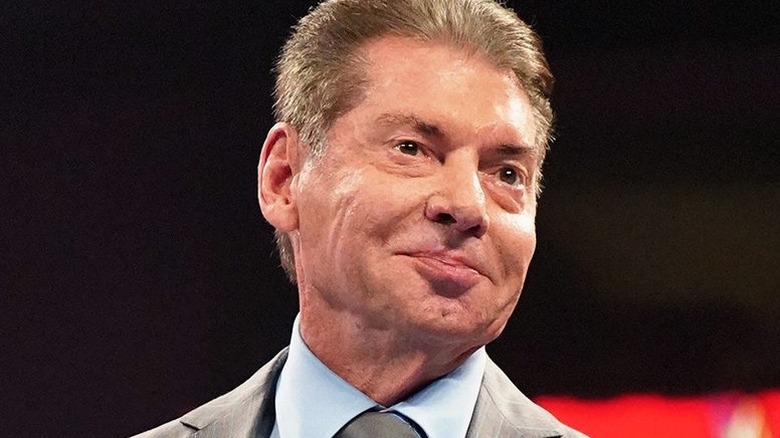 Kathy Hutchins/Shutterstock
There's been yet another wrinkle in WrestleMania 38 attendee Marvin Jackson's lawsuit against WWE, which was dismissed last week. Shortly after the dismissal, however, Jackson's lawyer filed a notice to appeal the ruling. (The existence of the appeal was first reported by PWInsider.com.) That's not the actual appeal yet, though, so it's not yet known what the legal strategy would be to defeat the many direct precedents cited by the judge in the district court ruling.
Jackson sued WWE in January, alleging that he's suffered permanent hearing loss by virtue of being seated too close to loud pyrotechnic explosions, and before long, the issue turned to whether or not he was bound by the terms of purchasing his ticket, as his nephew bought them. A federal judge ruled last week that, based on a variety of case law stemming from similar disputes, Jackson is indeed bound by the terms of service, meaning that he had agreed to litigate all claims arising from WrestleMania in mandatory binding arbitration instead of a public court, and the case was dismissed.
Since the lawsuit didn't come close to the fact-finding stage, it's not yet known if fans, whether in Jackson's section or otherwise, were positioned closer to the pyrotechnic explosions for WrestleMania 38 than in years past. WWE rival AEW, for its part, has largely avoided the use of loud bangs in its pyrotechnic displays since their May 2019 launch, as the company partnered with non-profit organization KultureCity to make its shows inclusive for fans with sensory issues.