Endeavor Requested Vince McMahon Remain WWE Chairman For Greater Share Of New Company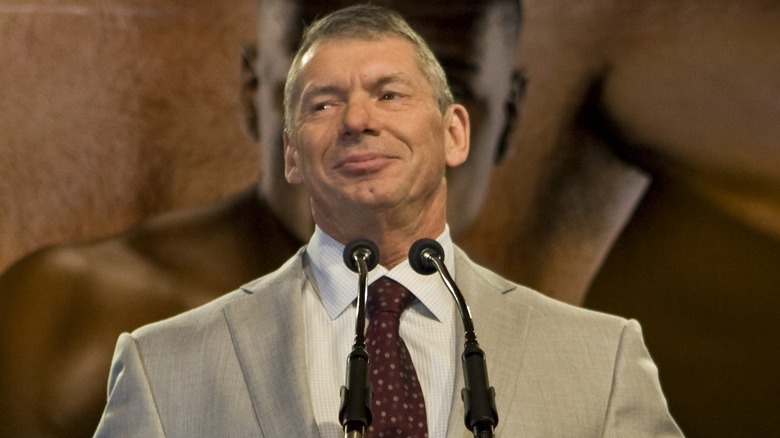 George Koroneos/Shutterstock
The exact details of the WWE-UFC merger had remained hazy in the month since its announcement, but a recent SEC filing shows some interesting details with regard to Vince McMahon's position in the new company. In a breakdown of the deal that led to the merger, Wrestlenomics highlighted key advice that centered around McMahon's involvement. Mainly, Endeavor's legal advisor turned over a revised term sheet to WWE. Amidst the terms, there was the proposal that McMahon serves as executive chairman until he's unable to or retires. Further, McMahon would get five out of eleven board seats in addition to veto rights. And on top of it all, Endeavor offered to give WWE's shareholders a greater percentage of the voting power in the new company for the assurance that McMahon would serve as executive chairman of the new company.
Since McMahon returned to the company at the start of the year, anxieties have run high on a possible return to creative for the company's founder. However, it has been reassured by WWE CEO Nick Khan that Paul "Triple H'"Levesque will remain firmly and solely in charge of creative moving forward.
The importance of McMahon in negotiations all comes after the turbulence of his exit from the company in July 2022, following the reporting of hush money payments made to former employees to conceal allegations of sexual misconduct against McMahon. Although he did eventually come back to the company, it does seem his separation from day-to-day operations has held up. If that will change, outside of creative, moving forward remains to be seen.