John Cena Says Bray Wyatt Firefly Funhouse Match Was One Of The Most Rewarding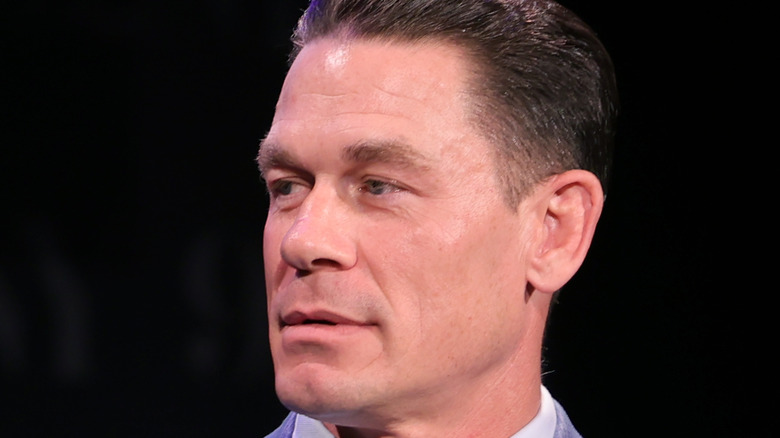 Michael Loccisano/Getty Images
Speaking to Josh Horowitz for 92NY ahead of the release of "Fast X" this weekend, actor and WWE star John Cena was asked about the most rewarding feud from his wrestling career. Instead of going with any of his classic feuds against the likes of CM Punk or Edge, Cena's answer may surprise some fans. 
"I did a unique piece of programming called the Firefly Funhouse match," Cena said. "Which was a giant exercise in vulnerability. I worked my a** off on that thing, and I thank everyone who was involved, because no one does it alone, but it was kind of my brainchild and my creation." Prior to last month's WWE WrestleMania 39, John Cena's most recent WrestleMania singles bout was the Firefly Funhouse match against Bray Wyatt in 2020. Cena referred to the match as a "public look in the mirror," and shared that he was happy the match would work after not thinking people would understand it.
Cena also cited his WrestleMania 34 match in 2018 against The Undertaker, where he came out of the crowd as a "fan," as a favorite of his, despite losing to "The Dead Man" in under three minutes. Cena later discussed his latest WrestleMania appearance, describing the opportunity to give a group of Make-A-Wish kids their own WrestleMania entrance as something very special for him.
After coming up short against Austin Theory on Night One of WrestleMania 39, Cena will be staying quite busy, with a number of upcoming roles in Hollywood this year. In addition to "Fast X," Cena will appear in "Barbie," "Teenage Mutant Ninja Turtles: Mutant Mayhem," "Vacation Friends 2," and more throughout 2023.