Bully Ray Recalls John Cena Offering To Take Heat For Dudley Boyz Spot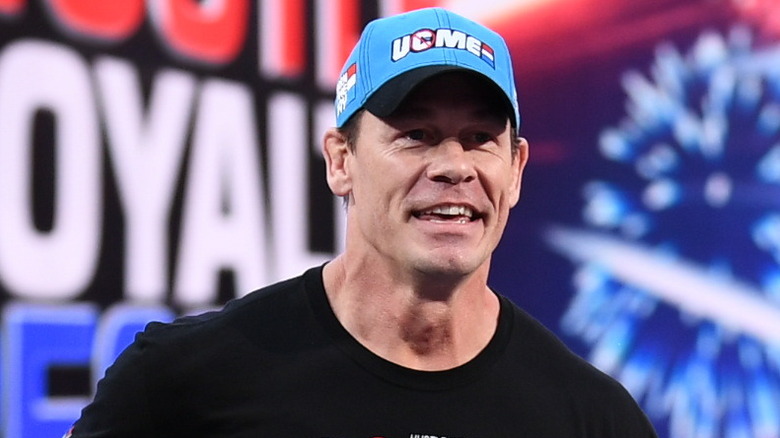 WWE
As beloved as John Cena is these days for his roles in projects like "Peacemaker" and "Vacation Friends," fans previously criticized him for burying colleagues in WWE. However, Bully Ray refuses to hear any of that talk anymore. On the latest "Busted Open Radio," the host shared that the multi-time world champion has always been a consummate professional in the past. He even went on to compare Cena to Hulk Hogan in that regard.
"Sometimes when you're at a level of a John Cena, just like [when] you're at a level of a Hulk Hogan, you have a different feel, a different perspective of things," he said. "And you just know if something is right or something is not. Hulk was considered back in the day difficult to do business with. He was protecting the business and I think John does that also."
To prove his point, Bully recounted a six-man tag team match featuring Cena and the Dudley Boyz. The producers of the match decided to cut the legendary team's signature WAZZUP headbutt, but their partner insisted that they do it anyway.
"John blatantly comes us to me and D-Von in Gorilla right before we go out. 'Do the spot, do it right in the middle of the ring, and when they want to know why, don't worry. I'll take all the heat for it.' John has considerably less time in the business than me and D-Von had, but obviously at that moment in time, a much higher star on the card who has Vince's ear... [He was] saying man to man, eye to eye, 'I got you.'"
Overall, Bully said that his interactions with Cena have been "nothing but positive" and people should rely on firsthand experience more often rather than judging a person by rumors and hearsay.