Bianca Belair And Montez Ford Promote Upcoming Show At Disney Upfront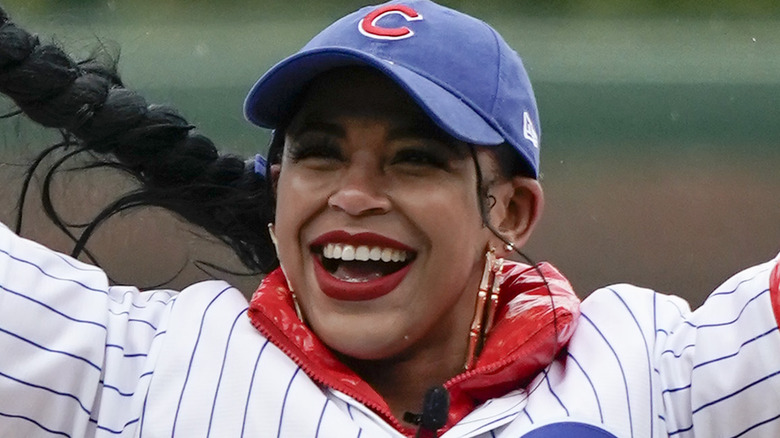 Nuccio Dinuzzo/Getty Images
Bianca Belair and Montez Ford recently filmed a reality show for the Disney-owned streaming platform Hulu, and it appears that Disney is making a big show of having the "WWE Raw" Women's Champion and her tag team title-winning husband as part of the family.
WWE public relations posted a photo of Belair, Ford, and soon-to-be ESPN host Pat McAfee backstage at Disney's annual upfront presentation for potential advertisers. Belair and Ford are there to promote their new show, while McAfee is there to promote his new deal with ESPN, which will see him bring his eponymous show to the Disney-owned network for a reported eight figures.
While Belair and Ford's yet-to-be-named show will air on Hulu, it was produced by WWE Studios and will be the first original reality program that WWE Studios has produced for the platform, which usually runs second-airings for WWE's content on NBCUniversal and Fox.
Belair recently said the show has been two years in the making, having made a sizzle reel in 2021, and that the couple was excited but nervous about sharing their personal lives with reality show audiences. The show will be a mix of the couple's lives at home, as well as backstage at WWE events, and all the hectic things that come with the WWE touring schedule. In February, Belair said, "I never thought I would be someone to do a reality series type of thing," but that she was ultimately excited to give people a glimpse of her life behind-the-scenes.