Britt Baker Thought Adam Cole Would Not Be Interested In Signing With AEW Early On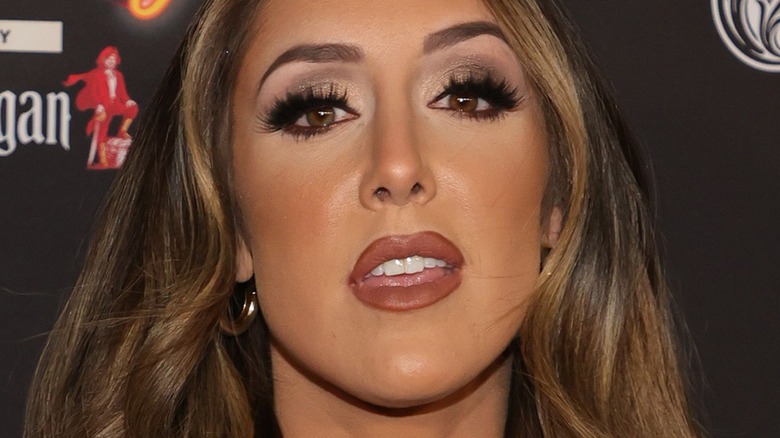 Ethan Miller/Getty Images
The subject of Adam Cole's free agency was a hot-topic subject in the summer of 2021. While some reports suggested that WWE offered him a new contract to stay on as a top-level performer, there was also chatter surrounding Vince McMahon wanting Cole to undertake the role of an on-screen manager. 
Eventually, Cole debuted at AEW All Out 2021, a move that raised the stock of the company in the eyes of fans and wrestlers alike. CM Punk, who also debuted around the same time, acknowledged that the arrival of himself, Cole, and Bryan Danielson were as big, if not bigger than Hulk Hogan, Scott Hall, and Kevin Nash joining WCW in the mid-90s.
Although Punk and Cole's AEW stints have been largely marred by injuries, there is optimism that both wrestlers will contribute significantly to AEW going forward. Furthermore, Cole and his girlfriend, AEW star Dr. Britt Baker, are currently the featured stars on "AEW: All Access," a reality-based series airing on TBS. 
In a recent interview with Jim Varsallone, Baker touched upon how the show came to fruition, and while doing so, revealed the idea was pitched to her when Cole was still part of WWE NXT.
"The discussions for the show started a long time ago," Baker revealed. "They [WarnerMedia] reached out to me because they were really interested in my life as a wrestler and dentist. My first question to them is, 'Why?' because, to me, it doesn't seem that interesting. That's just my life and I'm so used to it. 
"The more I thought about it, I was like, it could be interesting to see someone work as a dentist one day, and perform in front of 10,000 fans the next day. Then, we had a few events unfold where Adam Cole became available to be a part of the project."
'He's such a private person'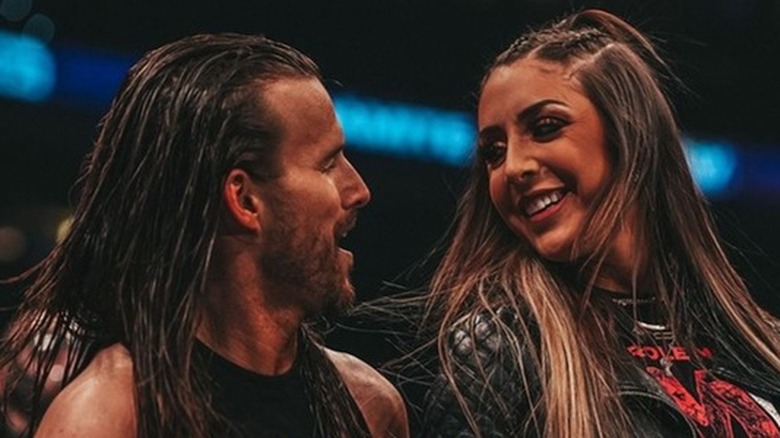 AEW
Britt Baker went on to reveal that Adam Cole was never a lock to join the Jacksonville-based promotion and that she was shocked when her boyfriend agreed to be a part of the reality-based series.
"So, when he came to AEW, they [Warner Media] asked me, 'Do you think he'd be interested in being part of this project?' I can't lie — I first said I don't think he'll have any interest in this whatsoever. He's such a private person. Lo and behold, he was all for it. He was really excited about it. Even with his head injury, he still wanted to show everybody what was going on behind the scenes."
Baker was then asked if social media had played a role in her agreeing to have cameras follow her around, seeing as she was already sharing a part of her life with fans.
"Exactly. Because of social media, professional wrestling is an entirely different world than it was even 10 years ago," Baker stressed. "The fans have smartened up. They're getting smarter every day and every year. They know a lot of the ins and outs of professional wrestling, which is why I think a show like this works."
Baker admitted that "All Access" would have "been an absolute taboo" a few decades ago as such a show would have spilled out the secrets of the business. She believes shows such as "Total Bellas" and "All Access" are a lot more accepted by fans in 2023.
"Fans really want to see how the show is run, what goes on behind the scenes, and who really are these people that we play as wrestlers," Baker added.