Bronson Reed Wants To Win World Heavyweight Championship Before Beating Roman Reigns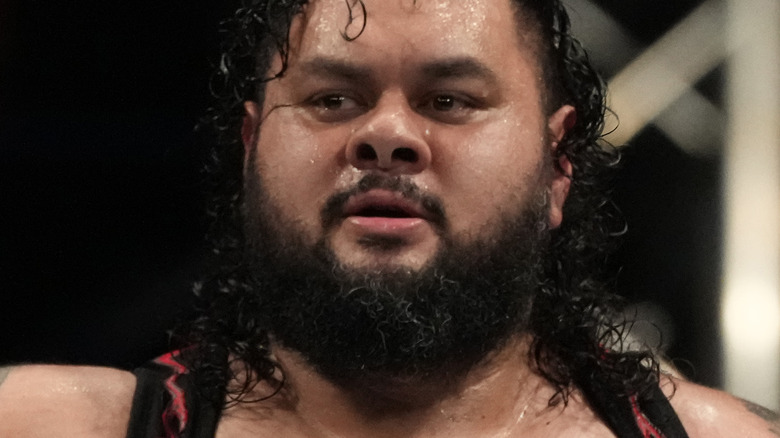 Etsuo Hara/Getty Images
Bronson Reed is one of several superstars to return to WWE since Paul "Triple H" Levesque took over as Chief Content Officer, and in that time, he's been made to look like a real force. Though he hasn't picked up a definitive victory since coming back last December, it has typically taken more than one superstar to keep him down. 
With the recent revival of the World Heavyweight Championship, he has one major goal before potentially challenging Roman Reigns.
"I would say be the first [World Heavyweight Champion]," Reed said on "Out of Character" when asked if he'd prefer to be the first to win the new belt or dethrone Reigns. "Just because once you've done that, there's no one else that can ever say they could do that."
On May 27 at Night of Champions, a new World Heavyweight Champion will be crowned, but it won't be Reed as AJ Styles will face off against Seth Rollins. 
While he understands that if he or anyone else were to dethrone Reigns they'd be the first to do that too, he believes there's something special about being the first person to win the new championship. "With this new championship, you can build a whole new legacy," he continued.
As for the new championship itself, Reed loves the look, and who it invokes. "Yeah, I love it. I was a big fan of the old, big gold one. And, you know, I'm a huge Dusty Rhodes fan. So that throwback to that sort of lineage is great." 
While he doesn't have a match lined up for Night of Champions at the moment, it'll be interesting to see how Reed makes his presence felt going forward.
If you use any quotes from this article, please credit "Out of Character" with a h/t to Wrestling Inc. for the transcription.