Mick Foley Cites Drew McIntyre As The Best Example Of Someone Reinventing Themselves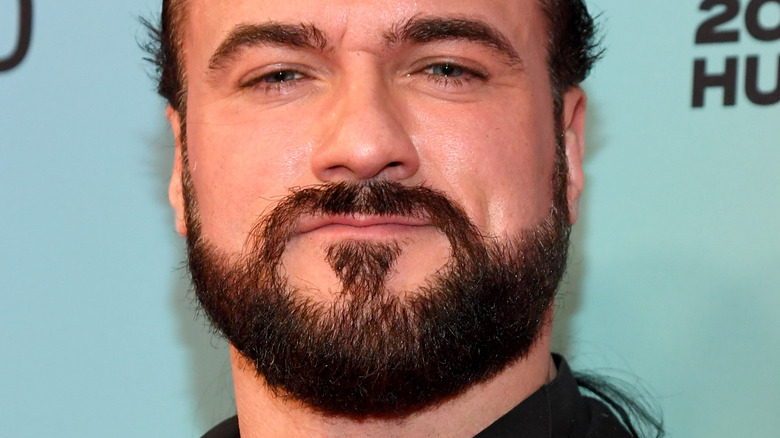 Kevin Mazur/Getty Images
The motto of "betting on yourself" has become increasingly relevant to the world of professional wrestling, especially when geared toward departures from the industry's biggest company — WWE. While WWE may have long been considered the ideal place to help boost one's career, growth isn't always guaranteed. As a result, some performers have opted to explore alternate routes in an effort to rebuild their careers and reinvent themselves. According to WWE Hall of Famer Mick Foley, Drew McIntyre stands as the prime blueprint for that course.
"I really admire the people in the business today who are willing to take that chance [of betting on themselves]. So, Drew McIntyre is, to me, the best example of somebody who reinvented himself," Foley said on "Foley Is Pod." Upon his arrival to "WWE SmackDown" in 2009, McIntyre seemed poised to be one of the company's top stars, but unfortunately, WWE reshuffled his booking, adding him to a lower-tier stable known as 3MB. Eventually, McIntyre was released from his contract in 2014. Upon his WWE exit, McIntyre dipped his toes into the indies and later signed a contract with Impact Wrestling, where he finally clutched his first major singles title, the TNA World Championship. After two years in Impact, McIntyre returned to WWE in 2017, soaring through "WWE NXT" and then up to the main roster, where he became a two-time WWE Champion.
Foley added that Cody Rhodes is right up there with McIntyre in the conversation for the most successful reinventions. After leaving the Stardust character behind, Rhodes blossomed into "The American Nightmare," and eventually, made his way back to WWE as well, despite having helped found Tony Khan's competing wrestling organization AEW.