John Cena Talks Working With Austin Theory On Their WWE Wrestlemania Match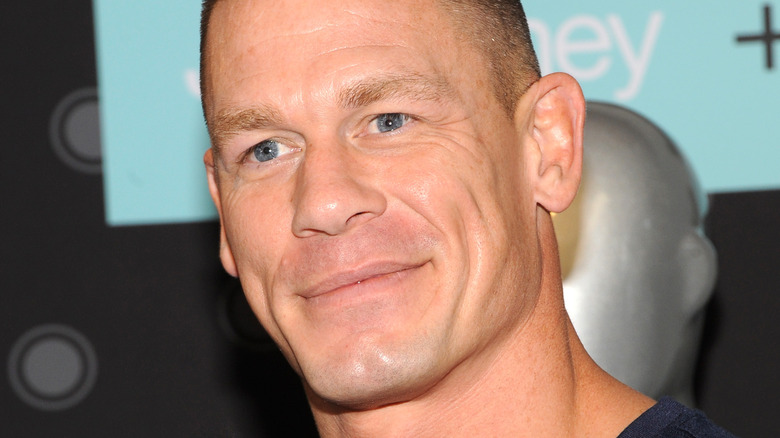 Desiree Navarro/Getty Images
On Saturday, April 1, John Cena and Austin Theory kicked off WrestleMania 39 in a match for the WWE United States Championship. While the two didn't have much time to work together due to the former's hectic Hollywood schedule, the "Peacemaker" star had positive things to say about his experience.
"Austin is great and easy to work with," Cena told Sam Roberts during an appearance on the "Notsam Wrestling" podcast. "We wrote that together. He was in every step of the process."
Part of that process included Cena's return to "WWE Raw" on March 6, where he torched Theory during his only promo leading to the match. During the promo, Cena cited fake crowd noise WWE piped in to make it seem like people cared about his opponent, among other burns, but the 16-time World Champion didn't say those things just to prove a point or make things difficult for Theory — he said them in an effort to make people care.
"I respect everyone's process," Cena said. "But I do know from all my experience if you do not have something they care about, you do not have something."
Later in the episode, Cena said he believed the things he said to Theory on the mic, and he needed his opponent to believe them as well — which is why he also said them off the air.
"Fans can see through the BS if you don't believe in your character," Cena said. "It's what I said to Austin Theory...I don't believe what you do when you're out there. I don't. I said it to him personally before I said it publicly."
If you use any quotes from this article, please credit "Notsam Wrestling" with a h/t to Wrestling Inc. for the transcription.