Ted DiBiase Talks Being Impressed With LA Knight, WWE Officials Agreeing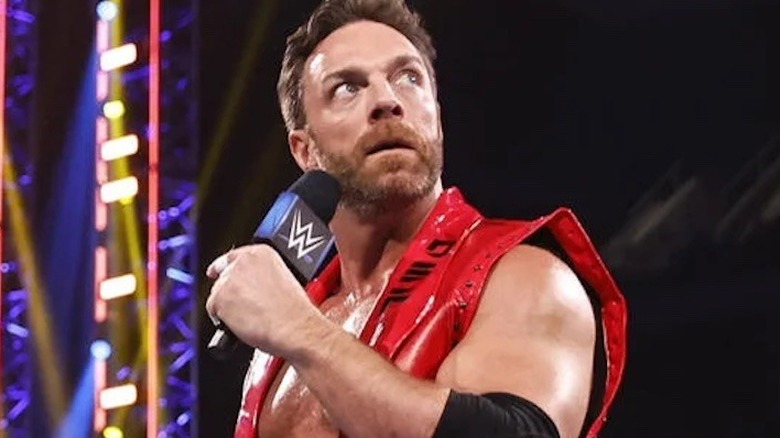 WWE
At the beginning of every WWE broadcast, we're reminded about "Then. Now. Forever." But sometimes the best moments in wrestling are when the "then" and the "now" collide. Back in 2021 when Cameron Grimes legitimately came into a large sum of money after investing in GameStop, he entered an entertaining feud with "The Million Dollar Man" Ted DiBiase where the Hall of Famer constantly one-upped the "NXT" star. But things really picked up for the legend when L.A. Knight got involved and started to feud with Grimes over the Million Dollar Championship.
At this month's For the Love of Wrestling convention, DiBiase discussed how much he enjoyed this brief "NXT" run. He said he makes himself available to WWE as part of his Legends deal, but he's rarely called on outside of special occasions or celebrations, so he was excited to be featured on regular television again. However, he says the highlight for him was seeing the young stars shine in the spotlight.
"We just had fun with it for a while, but it actually went a little longer than they anticipated that it was going to go because it basically got over so well," DiBiase said. "When L.A. Knight got involved, I saw the skill that he had as well. The focus first was on Cameron Grimes, but I saw the talent in L.A. Knight and I mentioned that to a couple people and they said, 'Yeah we know.' This has helped bring that out in him too."
Following this well-received storyline, Knight debuted on "Raw" at the beginning of 2022 and Grimes was drafted to "Smackdown" in the 2023 WWE Draft.
If you use any of the quotes in this article, please credit the Monopoly Events YouTube channel with an h/t to Wrestling Inc. for the transcription.