Darby Allin: 'Anybody Who's Ride Or Die With This Company Is A Pillar In My Eye'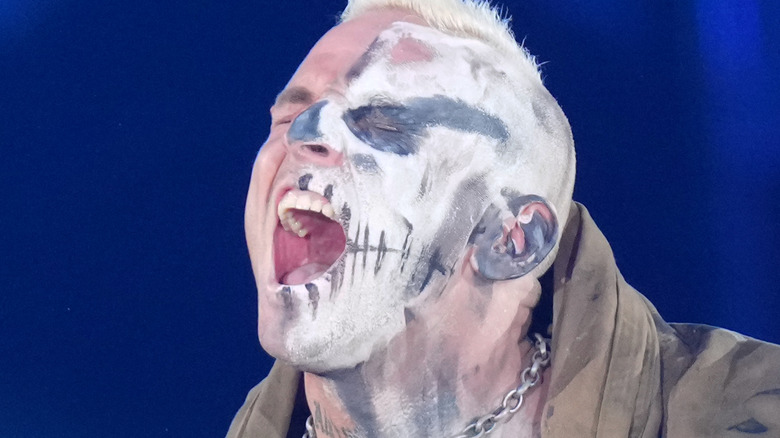 Etsuo Hara/Getty Images
Sunday night in Las Vegas will be the biggest night of Darby Allin's wrestling career to date, as he, "Jungle Boy" Jack Perry, and Sammy Guevara all challenge MJF for the AEW World Championship at Double or Nothing. Much has been made about the match, which features four of AEW's biggest homegrown stars, who have been dubbed the "four pillars of AEW." It's a label Allin isn't entirely comfortable with, as he told PWInsider Elite. The biggest reason he isn't comfortable with it though is because he feels the term "pillar" can be applied to more than just him and his three rivals.
"The word 'pillars,' I never really liked that word," Allin said. "Never saw myself as a 'pillar,' per se. I think anybody who's ride or die with this company is a pillar in my eye. I don't think it gets put down to four guys being categorized as pillars, I think anybody who's loyal to the company is considered a pillar in my eye." Allin spoke about his pride in being an AEW talent from day one, and the creative freedom AEW has afforded him, both in and out of the ring. It's that freedom that Allin feels separates him from Perry, Guevara, or MJF, although he recognizes how far they have come as well.
"We all started from nothing, absolute nothing," Allin said. "We had no TV experience whatsoever, and it's going to be very special to go out there and show people what we're capable of in that main event spot."
If you use any of the quotes in this article, please credit PWInsider Elite and provide a h/t to Wrestling Inc. for the transcription