Update On Ace Steel's AEW Status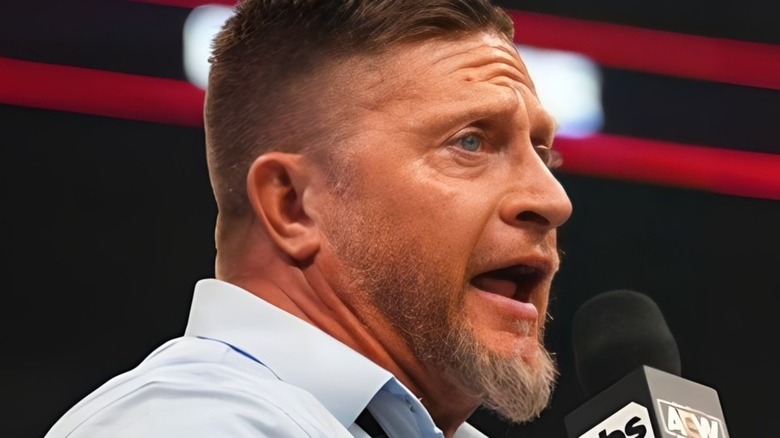 AEW
Ace Steel has reportedly signed a new deal with AEW after he was released by the company last year.
According to Dave Meltzer of "Wrestling Observer," Steel has been re-signed by the company, but he will be working from home as part of the deal. The report further stated that Steel and AEW management came to an agreement a few weeks ago.
Steel was the only one fired following the fight between CM Punk, The Young Bucks, and Kenny Omega at All Out, where he reportedly bit Omega.
Recent reports had indicated that the only stumbling block over CM Punk's return to AEW to feature in the new "Collision" show was the status of Ace Steel. The former AEW World Champion was rumored to be in the promotional material for the launch of "Collision," but he was removed from it after he and AEW reportedly couldn't come to an agreement over Steel's return. Punk and Steel have a long history as the latter trained Punk in his early years in the pro wrestling business.
But it now seems that Punk and AEW have reached a deal and he is set to feature on the show's premiere on June 17. AEW President Tony Khan announced on this week's "AEW Dynamite" that the first episode of "Collision" will take place in Punk's hometown of Chicago, which is the biggest indication that he will return to AEW on that show. Chicago's United Center, which is where the first "Collision" show will take place, is also where Punk made his iconic return to pro wrestling in August 2021.