Cody Rhodes Passes Out In Brock Lesnar's Kimura Lock At WWE Night Of Champions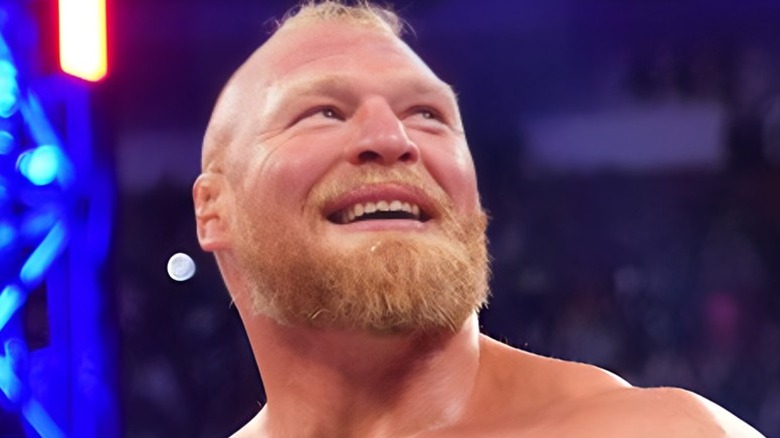 WWE
Unfortunately, no matter how much determination, motivation, and passion Cody Rhodes possessed today, it was not enough to beat Brock Lesnar at WWE Night of Champions.
Prior to the premium live event in Saudi Arabia, "The Beast Incarnate" attacked Rhodes on the May 22 edition of "WWE Raw." Lesnar savagely bombarded his foe with road cases, barrels, and a steel garage door, which resulted in a broken arm for "The American Nightmare." But not to be deterred, Rhodes proceeded to confront Lesnar with his arm in a sling that night, which prompted another beatdown. Still, "The Grandson of a Plumber" persisted, and even after Triple H attempted to talk him out of it, Rhodes made it to Jeddah to compete in the match as planned. 
Naturally, once the bell rang, Lesnar targeted the weakened arm of his rival. At one point, Rhodes began using his titanium cast as a weapon, but things took a turn when Lesnar utilized the dreaded Kimura Lock. Rhodes was able to fight through the pain initially and continue the match, but when Lesnar was able to apply the vicious submission a second time, it proved to be too much for Rhodes. While he didn't tap out, the resilient competitor did pass out from the agony of the hold, resulting in Lesnar being awarded the victory since his opponent could not continue. Now, with each man holding a victory over the other, it seems inevitable that they will meet in the squared circle once again for a rubber match at some point in the near future, possibly at July's Money in the Bank from The O2 Arena in London.