MJF Teases Triple H And Nick Khan Wanting Him In WWE, Says If He Retired Today He's Already Had A Hall Of Fame Career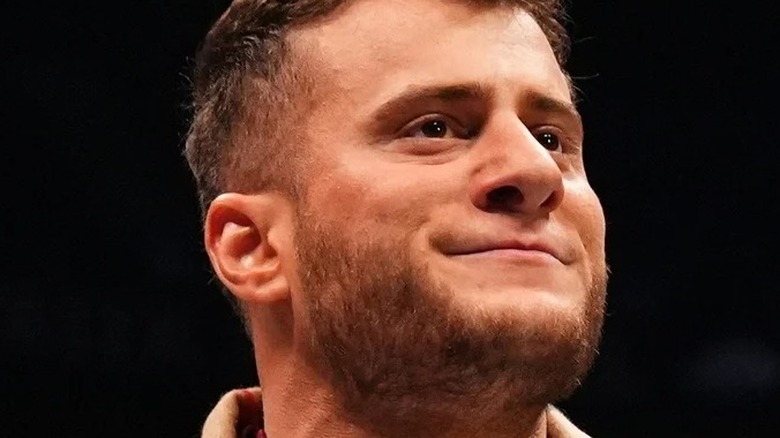 AEW
After retaining his title at Double or Nothing, MJF was asked if he had any milestones to check off in order to establish himself as one of the great pro wrestlers in history. The question propelled MJF to broach the subject of his free agency, which is due to begin in January 2024. 
"I am already there. I am dead serious," MJF responded. "If I literally retire today — this is not hyperbole — I've had one of the best professional wrestling runs in the history of the business. That's a fact."
He listed off his accomplishments, stressing that he's had the best "oratory exhibitions" and the greatest Dog Collar match, Iron Man match, and Four-Way match in history. He also believes he's had the best rivalries in pro wrestling in his four-year run in AEW.
"Cody Rhodes, Wardlow, CM Punk, [Bryan] Danielson, and that's just to name a few," MJF said. "I'm pretty sure if I called it quits, I've had a Hall of Fame career, which is why, quite frankly, when I say, 'take my ball and go home,' everybody thinks I'm talking about WWE, right? Does Nick Khan want me to f—ing work in his company? Sure. Does Triple H want me to work in his company? Sure."
At this point, MJF looked towards Tony Khan and asked him to "calm down" before reiterating that he's "bored of this sport" and the lack of respect from fans.
"When I say, 'take my ball and go home,' I literally mean, just hang it up, and f–k up the lineage of this title," MJF continued. "Frankly, I don't think anybody is worthy of beating me for this thing."
MJF asked AEW to "put me out of my misery" by having someone take the title off of him, but said he has no plans to give away what he worked for.