Tony Khan On Double Or Nothing Staying In Las Vegas: Partnership With The UFC Is Out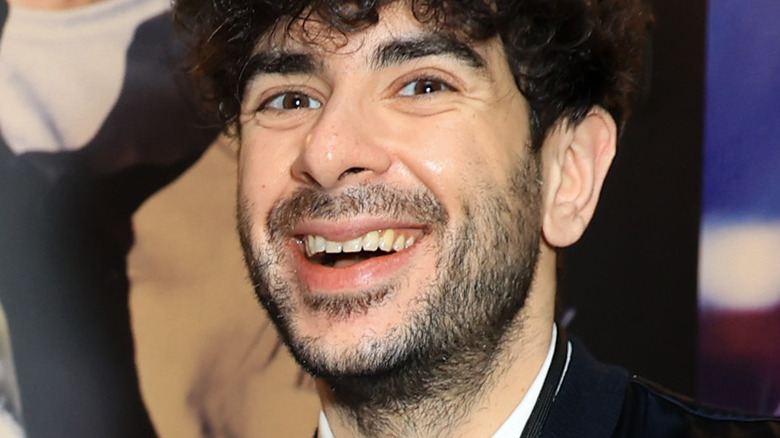 Leon Bennett/Getty Images
AEW's Double or Nothing saw slower ticket movement in the month leading up to the pay-per-view, and it's no surprise that AEW CEO Tony Khan was asked about potentially moving the event out of Vegas during the show's media scrum. When musing over moving Double or Nothing, or adding more events to the week of the event, Khan kept his response light hearted.
"Well I guess partnership with the UFC is out," he joked, "But I would say that I love Las Vegas. I really have had such a great experience this week in all of the shows we've done here, and I think this is a great venue for it. I haven't decided about next year's pay-per-views yet, for any of them. But I think this is always a great venue for Double or Nothing. It certainly would be potentially great to come back here to T-Mobile and do that, but there's a lot of great places that are seeking our services. There's some places we've done TV this year where they have been calling out for pay-per-view. [...] Something to consider, but certainly this has been a great venue for us. I really love doing it here at T-Mobile, so I'm very open to staying here."
Khan's quip about a UFC partnership being off the table was in reference to the recent WWE-UFC Merger, which was announced during WrestleMania weekend. While ticket sales for Double or Nothing didn't see a lot of speed in movement, AEW's upcoming All In event from Wembley Stadium has already sold a staggering 65,000 tickets in a very short amount of time.