Will Ospreay Trash Talks Matt Cardona, Deriding His WWE Tenure As Zack Ryder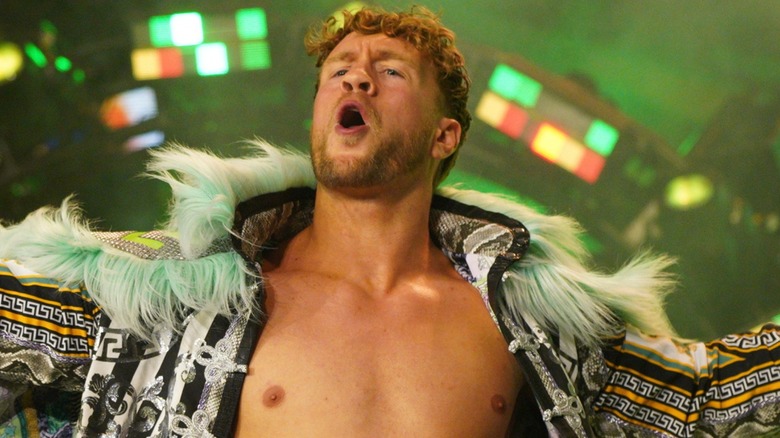 AEW
While Will Ospreay may have his hands full trying to recapture the IWGP United States Title this June, he'll have just as big of a fish to fry in his native England on June 10. He's scheduled to defend the 1PW World Championship against Matt Cardona then in a match that has already made its share of headlines. At one point, Cardona threatened to pull out of the match due to a pay dispute, before ultimately deciding to take the match after a pay bump and the booking of his ally, Steph De Lander, to be in his corner.
It appears that Cardona's antics leading into the match have done little to impress Ospreay in any way. On Wednesday morning, the New Japan star posted a video on Twitter of himself taking a walk with his pugs, all while cutting a promo on Cardona. And Ospreay wasn't kind to the self-proclaimed "Death Match King," claiming to not know Cardona's new name and referring to him as Zack Ryder, Cardona's name during his tenure in WWE, saying it was in response to Cardona forgetting the date he and Ospreay were supposed to wrestle.
The former IWGP World Heavyweight Champion proceeded to mock moments in Cardona's career, and related a story Cardona's ally, Steph De Lander, once told him in Australia. Perhaps the most biting moment however was when Ospreay stated the difference between him and Cardona was that Ospreay was a former World Champion, while Cardona was "a f*****g grown ass man that plays with toys." Ospreay then closed the video by mockingly doing Cardona's old WWE taunt.
Walking my pugs & @1ProWrestling sent me Zack Ryders promo with all his belts.
- Don't recognise one of them, but he had a lot plus a nice pool.

Anyway if someone can tag Zack Ryders socials cos I don't know his new name.

Saturday 10th June, Lincoln.https://t.co/4dRQ50WQD3 pic.twitter.com/4VFcMN397T

— ᵂⁱˡˡ ᴼˢᵖʳᵉᵃʸ • ウィル・オスプレイ (@WillOspreay) May 31, 2023