Tony Schiavone Talks Working With Jim Ross In WCW And AEW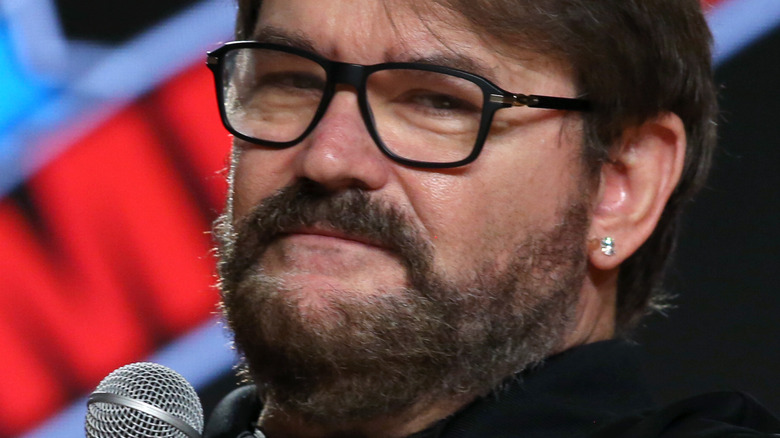 Bennett Raglin/Getty Images
On a recent episode of his "What Happened When" podcast, Tony Schiavone outlined the differences between working with a younger Jim Ross in JCP/WCW, and an older version of Ross in AEW. 
Schiavone touched upon his relationship with his long-time broadcast colleague when asked if he "felt threatened" by Ross replacing him as the play-by-play announcer for JCP in 1987, a move that forced him to assume the role of a color commentator alongside David Crockett and Ross. 
"When he first came in, I wasn't exactly sure how they would use me," Schiavone recalled. "There's always a paranoia in wrestling, and I think it comes from the old days [of] not trusting promoters."
"Did I feel threatened by JR? At first, I did," Schiavone admitted. "But when I got to know him, I realized he was really easy to work with, and he was a good advisor to me. He's basically the one that negotiated my contract when WCW took over from Jim Crockett Promotions. He used to tell me, 'You always have to think you're the best announcer in wrestling.' He said I shouldn't be doing this if didn't believe that." 
Schiavone says he always admired Ross for being "outspoken and confident," and that their friendship "superseded any concerns" he had about Ross taking his spot in the commentary booth. If anything, Schiavone believes David Crockett "was probably more upset" about JR joining the fray than he was. "I think David thought JR came in and broke up the Crockett-Schiavone team, which he did. I don't think David ever said anything about it, but I got a feeling he was [upset]."
'That is a lie by Dave Meltzer'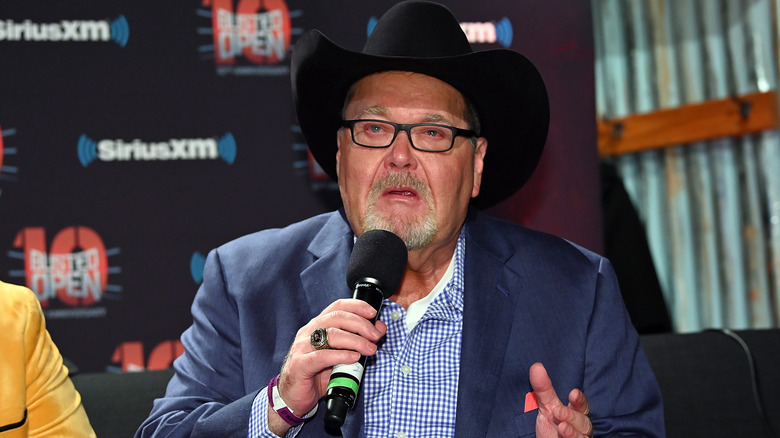 Slaven Vlasic/Getty Images
Years later, during the height of the Monday Night Wars, Eric Bischoff challenged Vince McMahon to a fight at Slamboree 1998, and while on commentary, Tony Schiavone took a shot at Jim Ross when a white limousine pulled up in the backstage area.
"We'll know it's Vince if Jim Ross gets out carrying his bags," Schiavone infamously said on commentary, implying that Ross was the WWE boss' errand boy. 
Subsequently, Dave Meltzer of the "Wrestling Observer Newsletter" published an article suggesting that the real-life heat between Ross and Schiavone contributed to the latter leaving WCW for WWE in 1989, albeit for one year. Reflecting on the incident, Schiavone says he does not regret the line on commentary since WWE and WCW were in a heated war, and he was just being a good soldier.
"I thought of something smart ass to say, on the spur of the moment," Schiavone clarified. "That was just part of the war [and not personal]."   
Schiavone proceeded to debunk Meltzer's report, reiterating that he never had any heat with Ross.  
"That's a lie and it's bull—t," Schiavone stressed. "When I went to WWF, I wrote Jim a nice letter on how much he meant to my career. Now, Jim and I didn't stay in contact, but that's just the kind of person I am. No, we did not have any heat. That is a lie by Dave Meltzer, is what it is. There's no basis for that at all. I got along with Jim and admired him." 
Recently, Schiavone got an opportunity to repay Ross for bolstering his confidence in 1988 by reminding the WWE Hall of Famer of his greatness.
"I told him, 'Be f—ing JR, man. You're the man. Never forget who you were, and how you pushed along the greatest era in WWE history.'"