Santino Marella Says WWE Rejected A Hypnosis Storyline He Pitched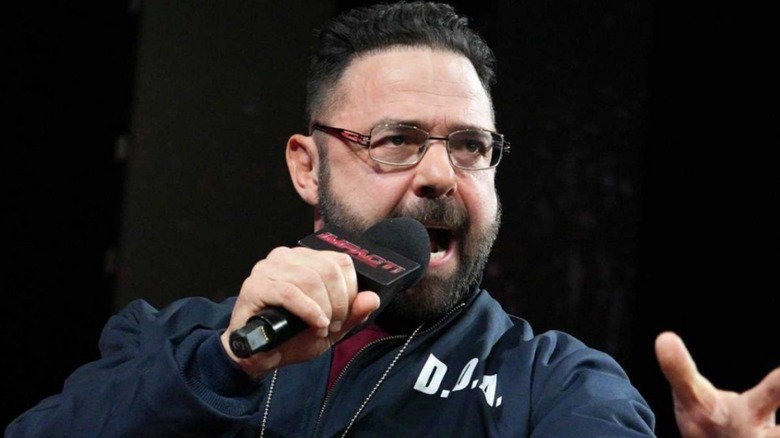 Impact Wrestling
No one would ever confuse current Impact Director of Authority Santino Marella as some sort of hard-edged persona; after all, Marella made his name in WWE as both an underdog and a comedic figure who produced even more laughs than he did wins. As it turns out though, Marella, who is a real-life judoka, had approached WWE regarding a transition from being seen as comic relief to someone a bit more serious. Of course, Marella's idea on how to get from point A to point B was very fitting to the character, as he revealed in an interview with Metro UK.
"I pitched one story where I wanted to have a hypnotist hypnotize Santino," Marella said. "When he was under the hypnosis, he was this killer and then the hypnosis was removed and he started losing again. And then he had that moment where someone talked to him, that speech in the movie like, 'Even though you were under hypnosis that was you, you did that stuff,' and then we can transition to a little more legitimate fighter."
Unfortunately for Marella, the pitch was ultimately rejected by WWE creative, and Marella would continue on in his comedic persona until he was released in 2016. As for why the WWE rejected the idea, Marella believes his idea may have been a bit too ambitious for what WWE was looking for, with the former Intercontinental Champion insinuating that the promotion preferred simpler ideas to high-concept ones.
"You can make the best steak in the world but if it's a bologna sandwich market, well, you better make a bologna sandwich, right?" Marella said.