Kevin Nash On AEW Collision: TNT And TBS Clearly Didn't Learn From WCW Thunder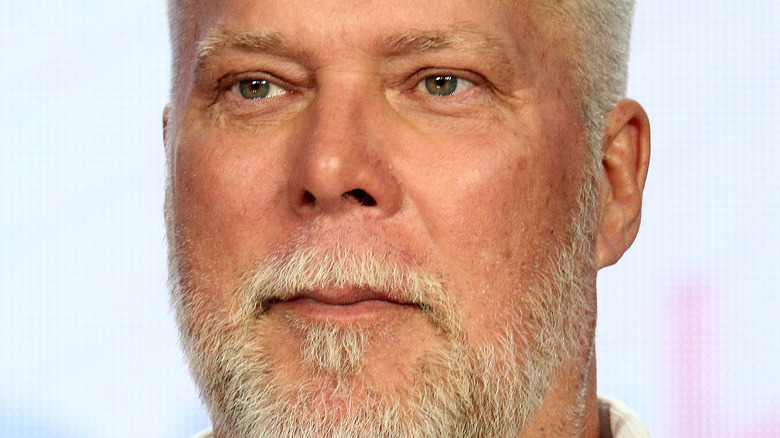 Frederick M. Brown/Getty Images
"I guess TBS and TNT didn't learn their lesson with 'Thunder,'" former WCW Champion Kevin Nash said on the latest "Kliq This." Nash and co-host Sean Oliver were discussing the upcoming addition of "AEW Collision" to the weekly wrestling landscape, and Nash bemoaned the choice of Saturday night for a television program.
"Feels like a concussion, to the point where my head hurts so bad I don't want to f***ing watch television," Nash said of the increasingly packed wrestling schedule. Having been involved — both in-ring and creatively — with WCW, Nash worries that AEW is making the same errors that WCW made when it comes to over-scheduling. "WCW Thunder" was the second major television program for WCW when it debuted in 1998 and ended up inspiring WWE to launch their own secondary show, "SmackDown."
"I thought the biggest mistake we made was when we went to three hours on 'Nitro,'" Nash explained. "Then from there we added f***ing 'Thunder.'"
While the upcoming "AEW Collision" show could presage a brand split as a way to focus on less-seen wrestlers on the AEW roster, Nash says that ultimately the show will still need name brand-talent, especially on Saturday nights.
"You had to have somebody at the quarter hours that was gonna draw and do a number," Nash explained.
"AEW Collision" is set to premiere on June 17 in Chicago, Illinois. To Nash's point, on Wednesday's "AEW Dynamite," Tony Khan announced that debut episode will feature former AEW World Champion CM Punk returning to the company after many months and a world of controversy.