Sami Zayn Opens Up About Returning To The Middle East For WWE Night Of Champions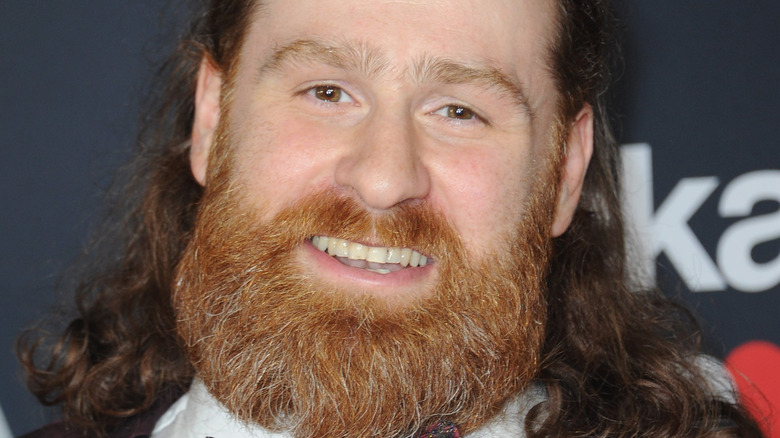 Albert L. Ortega/Getty Images
Sami Zayn's match at WWE Night of Champions was more than just another main event in a year that's been full of main events. As Zayn explained on Corey Graves' "After the Bell" podcast, the trip to Saudi Arabia — his first visit to the Middle East since 2016 — was extremely meaningful to him, both personally and professionally.
"I'm Arabic, I'm Muslim," Zayn explained. "That's my part of the world. I understand those people. Those are my people. When I went there, I got to go to Mecca, which is just a surreal experience. And I also saw my uncles that I hadn't seen in 25 years, I had cousins that I hadn't seen in 25 years, I met my great-uncle who I didn't even know existed. So it was pretty heavy in a lot of ways."
In the days before Night of Champions, Zayn took part in an Umrah — a type of pilgrimage to the Islamic holy city of Mecca. At the show itself, Zayn received a massive reception from the crowd when he made his entrance for his match, a tag team championship main event pitting Zayn and Kevin Owens against Roman Reigns and Solo Sikoa, wearing traditional Saudi garb.
It was the type of reception he had been waiting a long time to receive, said Zayn, who hadn'tnot wrestled in Saudi Arabia since a WWE house show tour in 2014.
"I always felt like I would have been the natural representative for those shows [in Saudi Arabia] and I just wasn't," he said. "So it was good to finally be put in that position, and in a main event spot, and opposite Roman and Solo, and the story that's kind of been carrying the company for a minute now. It felt like it all just kind of came together perfectly. I couldn't have asked for a better way to go back."