Matt Hardy Comments On CM Punk's Imminent Return To AEW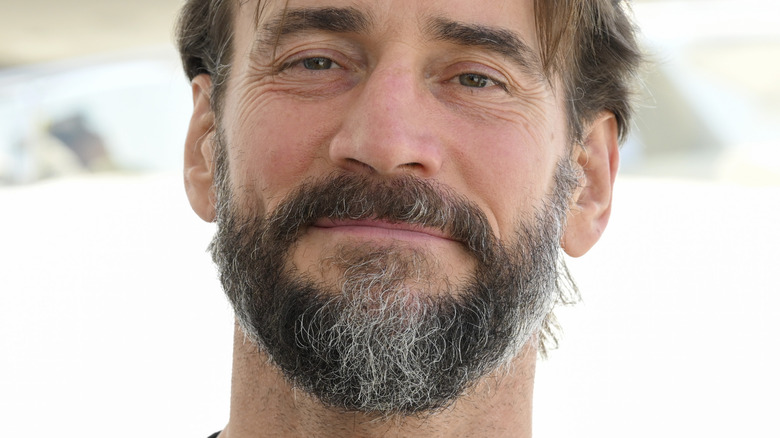 Michael Kovac/Getty Images
The launch of "AEW Collision" on Saturday, June 17 is expected to kick off a new era for All Elite Wrestling, with the rumor mill suggesting that the promotion's roster could be divided into two halves. Veteran AEW star Matt Hardy has chimed in with his views on a possible AEW brand split and how such a move could affect the mindset of the wrestlers.
"We shall see," Hardy said on "The Extreme Life of Matt Hardy" podcast. "I think people kinda want to know what their schedule is, you know, because when you have a live show on Wednesday and a live show on a Saturday, that means the travel is going to take you out Tuesday evening, Thursday morning, and that Friday evening. I think people just want an idea of where they're gonna land."
Hardy says AEW's roster is currently dealing with a cloud of uncertainty, and won't be able to determine its feelings on a brand split until "Collision" gets underway later this month. That level of uncertainty, he believes, is only amplified by the return of CM Punk, whose actions at last year's All Out caused a lot of friction within the company, to the point where a report suggested that many wrestlers were threatening to quit AEW over Punk's antics. Putting aside his personal feelings about the situation, Hardy acknowledges that Punk's return bodes well for AEW's business.
"CM Punk is a huge star, and him coming back is a big deal," Hardy admitted. "It's going to be very interesting to see the kind of reaction he gets. When the Young Bucks were in Chicago, they were getting booed out of the building. It'll be interesting to see Punk's reaction, considering how smart the AEW fans are."
As for rumors of Punk renewing his old ROH rivalry with Samoa Joe upon his return to AEW, Hardy believes such a move would be "the best-case scenario." According to a new report, Punk has also expressed interest in working with the "Switchblade" Jay White.