DSOTR's Evan Husney Believes Social Media Has Been Bad For Professional Wrestling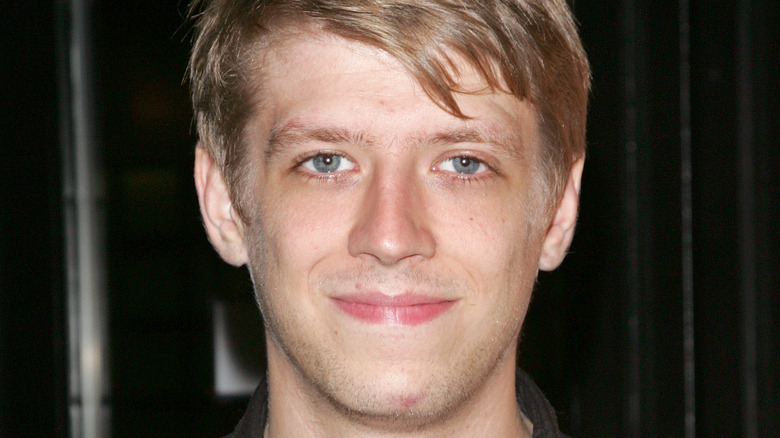 Jim Spellman/Getty Images
Vice's "Dark Side of the Ring" focuses on some of the most controversial and infamous stories and careers throughout the history of professional wrestling, with the latest season covering the careers of Chris Candido, Abdullah the Butcher, Marty Jannetty, and more. Producer Evan Husney recently appeared on the "Under The Ring" podcast to promote the latest season, and shared his belief that social media has had a strong negative effect on the professional wrestling industry.
"The social media era, I think, has been bad for wrestling in general," Husney said. "It's taken a lot of the magic away, I think, from wrestling. But I do think there are habits — there are better habits — that most of the wrestlers are into now. I think the fact that, for example, cannabis is more accepted as a good thing in wrestling, where there [are] alternative ways to combat pain than there ever [has] been. I think that is better generally." While our modern culture has had some benefit on wrestlers, Husney still thinks the change in fan perspective has altered wrestling into something else.
"Fans are fixated so much on the decisions of the people behind the scenes writing these storylines than they are losing themselves in the wrestling, which is what the whole point is," Husney continued. "But also the writers aren't doing a very good job of letting us lose ourselves in the magic of wrestling either, you know? So it's become this very meta, weird exercise that I don't quite understand, and it doesn't feel right to me. It feels like something new. It feels like we're squabbling over the way things are presented. ... It's just a weird metric that people are evaluating wrestling [by] today that actually has nothing to do with the wrestling."
Though it can certainly be attributed to a number of different causes, there's no denying that wrestling is far from the cultural cornerstone it had been in the 1990s and in various eras before that. While the industry maintains a solid base of fans, it no longer captures the same level of mainstream attention, and it's very possible social media is one of the reasons why.
New episodes of "Dark Side of the Ring" air Tuesday nights at 10 p.m. on Vice TV. This week's episode will cover the story of wrestler Magnum T.A., who was forced to retire at an early age due to an automobile crash. Last month, Vice Media filed for bankruptcy, putting the future of "Dark Side of the Ring" beyond season four in question.
If you use any of the quotes in this article, please credit "Under The Ring" with a h/t to Wrestling Inc. for the transcription.