Dark Side Of The Ring Producer Vice Media Officially Files For Bankruptcy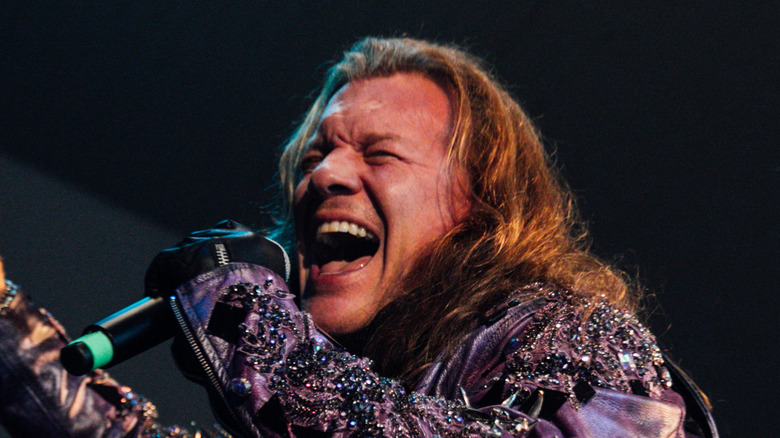 Mike Lewis Photography/Getty Images
After a two year wait, fans of "Dark Side of the Ring" are about to get what they want, with the long awaited fourth season of the show scheduled to air starting on May 30. But barring any major changes in the next few weeks, the new season will air at a time of vast uncertainty at Vice Media, the parent company of "DSOTR's" TV network, Vice TV.
PWInsider is reporting that Vice Media has officially filed for bankruptcy in a New York court this morning. The news isn't entirely negative, however, as the filing was done to make a potential sale of Vice Media, which claims to have an offer of $225 million, easier. According to the filing, Vice Media will be purchased by a consortium consisting of Fortress Credit Corporation, Soros Fund Management, and Monroe Capital.
The consortium has all served as lenders for Vice, and the bankruptcy filing revealed that Fortress Credit is owed $475 million by the company. Broadcasting company A&E Networks, which airs "Biography: WWE Legends" and "WWE Hidden Treasures" was also listed in the filing, being owed $937K due to A&E's stake in Vice.
While Vice's future long-term is up in the air, with the sale process, which will include all of Vice's assets, including "DSOTR" and Vice TV, expected to take several months, the immediate future of "DSOTR" should be secure. As with seasons 2 and 3, the show will be hosted by AEW star Chris Jericho, with season 4 focusing on topics such as Chris Candido and Sunny, Doink the Clown, WCW Bash at the Beach 2000, and more.