Kevin Nash Compares Emphasis Placed On World Championships In WWE And AEW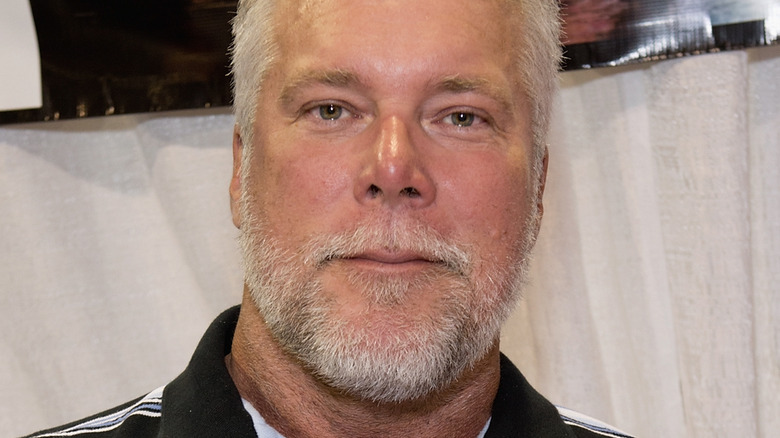 Daniel Boczarski/Getty Images
The importance of championships in pro wrestling is undeniable. However, the importance of those belts is given by the action taking place on-screen. In a recent episode of the "Kliq This" podcast, Kevin Nash gave some insight into how AEW treats its World Championship compared to WWE's treatment of its World Championship.
"I watched the go-home for [Double or Nothing] and they had to go to the four-way. A couple little things for [MJF], so he can watch this because nobody else will have had this detail," Nash said, "he goes out and cuts a promo [...] saying basically that they were there since day one, they didn't have the advantage of having national television someplace else, they were the originals, they built this place. Kind of babyface. Then he caught himself."
Nash went on to talk about how the AEW World Champion got his heat back with the crowd before getting interrupted by Darby Allin. Nash talked about how the segment ultimately came to blows with MJF teeing up Allin for a strike with the Dynamite Diamond Ring.
"What is that match about? It's a four-way for the championship belt. You take the belt off, you snap the f**king belt together," Nash said before also commenting that the eventual run-ins from Sammy Guevara and "Jungle Boy" Jack Perry also rang unnecessary to elevating the championship itself in the segment.
Treatment of the World Heavyweight Championship in WWE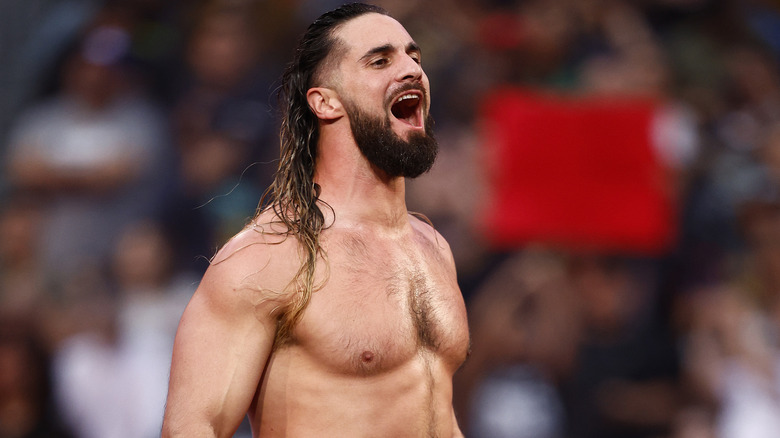 Ronald Martinez/Getty Images
"At one point, 'Jungle Boy' went over and picked up a f**king face-down world championship title. It was face down, it was a brown piece of leather," Nash said, "It was not taken care of. If there's no significance to that belt, it's just a f**king prop." 
Nash drew the treatment of the AEW World Championship within the build to the Double or Nothing "Four Pillars" title match in stark contrast to how WWE has treated its new World Heavyweight Championship. Nash went so far as to call the two companies' treatments of their titles "exact opposite" from one another. 
The World Heavyweight Champion in WWE was recently crowned at Night of Champions when Seth Rollins and A.J. Styles came to blows, with Rollins prevailing and cementing his place as the inaugural champion. Nash highlighted that the brief build-up between the two men was centered all around the belt, and who is worthy of the belt.
If you use any of the quotes in this article, please credit "Kliq This" with an h/t to Wrestling Inc. for the transcription.