Will Washington On His Relationship With Tony Khan & How He Got Job With AEW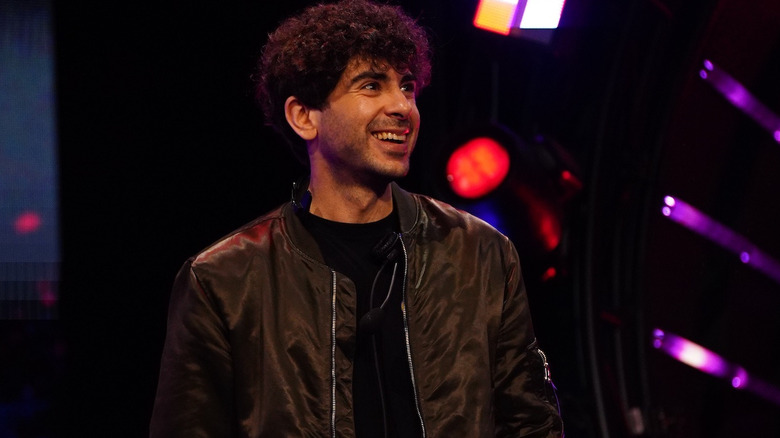 AEW
After being prominent in wrestling media, former Grapsody host Will Washington made the jump to AEW recently, joining the promotion as its Wrestling Administration Coordinator. On the latest "AEW Unrestricted," Washington stopped by to talk about his role as well his relationship with AEW owner Tony Khan, which stretched back to his time in the media. But as Washington tells it, their friendship took a turn for the better late in 2022, when Khan stepped in to offer a helping hand while Washington was going through a difficult period.
"I was a software developer for a really long time," Washington said. "And I lost my job back in December, and I tweeted very vaguely about it. It was a very vague 'Rough times ahead' kind of tweet. But the cool thing was Tony checked on me after that, to see what the problem was and if I was okay. And I was honest with him and told him what was going on. And over the months, he was a big help for me. He straight up said to me 'Let me see what I can do for you.'" Khan would ultimately set up Washington for an interview with another company the AEW and ROH owner is in charge of. According to Washington, those there suggested his best fit was in AEW, something he, and Khan, eventually figured out as well.
"Tony checked in every once in a while," Washington said. He'd say 'Hey, did you have a conversation with them? How did that go?' And I'm like, I said the same thing, I should probably be working in AEW. And at one point, we finally had the conversation about 'What would it take for me to just work in AEW?' And here I am."
If you use any of the quotes in this article, please credit "AEW Unrestricted" and provide a h/t to Wrestling Inc. for the transcription